Intelligent Transport Systems Market Showcases Positive Demand for Major Product Categories During Forecast Period 2019-2027
Increasing number of mega cities and growing population in developed and developing countries has increased the need for ITS. ITS involves the revamp of overall technological aspects such as GPS, carrier access for land mobiles, and dedicated short-range communication (DSRC). The ITS market in APAC is growing rapidly because of the demand in countries such as China, Japan, Australia, and the Rest of APAC. Various countries in APAC, such as Japan, China, and Australia, have started recognising ITS as a solution to curb issues such as traffic congestion, air pollution, and greenhouse gas emissions. The market in APAC has high growth potential. The demand for ITS in APAC is significantly driven by the strong economic growth, rise in population, and rapid urbanisation. Formulating standards is a challenge as it requires vast knowledge of technical aspects, coordination among stakeholders, and a vision to attain different objectives by such standards. Implementation of international standardisation process such as ISO also helps countries build national standards in an effective and fair manner.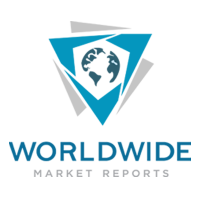 Seattle, WA -- (SBWire) -- 11/26/2019 --The significant increase in the number of vehicles each year is among the major reasons of greenhouse gas emission. The deployment of ITS can help reduce the emission of greenhouse gases. In addition, it can deliver environmental benefits by reducing traffic congestion. "Eco-driving" is an ITS-enabled application, wherein vehicles provide instructions to motorists on ways to achieve fuel-efficient speeds across all driving situations, thereby regulating the driving behavior to benefit the environment.

Numerous countries across the world are taking initiatives to reduce carbon dioxide emission from vehicles. For instance, New Zealand has set a target of 50% reduction of net greenhouse gas emissions by 2050, and Germany aims at 40% reduction by 2020 and up to 95% by 2050. These initiatives are expected to empower the market for ITS and accelerate its deployment worldwide.

For More Info and for a Sample Copy: https://www.worldwidemarketreports.com/sample/288005

The Major Players profiled in this report include: Redflex Holdings Limited, THALES Company, Garmin International Inc., BAE SYSTEMS PLC Company, NORTHROP GRUMMAN CORPORATION, Kapsch Trafficcom AG., WS ATKINS PLC, Q-free ASA, BT Signaal, WSP Parsons Brinckerhoff, TomTom International BV, Transcore Inc., Denso Corporation, Savari Inc, CISCO SYSTEMS, INC., MOUCHEL GROUP PLC, EFKON AG, Nuance Communication Inc.

A sophisticated centralised Traffic Management Center (TMC) is required—which can deal with the real-time traffic data and help reduce the traffic congestion—to be co-located with transportation managers, system operators, dispatchers, and response agencies. All these lead to a huge investment.

The implementation of ITS includes closed circuit television (CCTV) cameras, microwave detectors, dynamic message signs (DMS), advanced traveller information systems (ATISs), highway advisory radio (HAR), and others; for example, mobile data terminals (MDTs) are an important component of the transit fleet management systems. MDTs are multi-functional on-board devices that support two-way communication between a vehicle and a control centre.

Advanced Traffic Management Systems (ATMS) include ITS applications that focus on traffic control devices, such as traffic signals, ramp metering, and dynamic message signs on highways that provide drivers real-time messaging about traffic or highway status. Advanced traffic management system continuously monitors the expressway and highway by providing valuable feedback and information to the central control room to take suitable actions.

The largest market size of advanced traffic management systems is attributed to the increasing traffic congestion on roads across the world. In addition, the increasing affordability of vehicles, due to the availability of favourable deals offered by the automobiles manufacturers, is also propelling the traffic congestion problem. To address this concern, it is expected that advanced traffic management system will be deployed significantly across all the regions to help countries grow efficiently.

Place an Enquiry For Complete List of Key Players: https://www.worldwidemarketreports.com/quiry/288005

Customisation of the Report
- In case of any queries or customisation requirements please connect with our sales team, who will ensure that your requirements are met.
Media Relations Contact