Global Cellulite Reduction Devices Sales Market Will Reach 480 Million US$ by 2025
QYResearch is a leading market research publisher which pursuits high product quality with the belief that quality is the soul of business and consulting group has accumulated creative design methods on many high-quality markets investigation and research team with rich experience.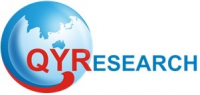 City of Industry, CA -- (SBWire) -- 08/16/2018 --This report studies the global Cellulite Reduction Devices market status and forecast, categorizes the global Cellulite Reduction Devices market size (value & volume) by key players, type, application, and region. This report focuses on the top players in North America, Europe, China, Japan, Southeast Asia India and Other regions (Middle East & Africa, Central & South America).
This report studies the Cellulite Reduction Devices market, it's believed that cellulite impacts as many as 90% of women at some point in their lifetime due to hormonal changes, genetics, diet, and other lifestyle factors. Cellulite is clearly a common problem that many patients are eager to address without surgery or drastic lifestyle changes. Cellulite Reduction Devices can reduce cellulite.

There are four different grades of cellulite and it's easy to know what you have; get under some good lighting to find out where yours stands.

Grade 1 – Even when skin is pinched, there's no visible cellulite.

Grade 2 – When skin is pinched, you can see an orange peel effect appear. However, when you stand or lay down, it is invisible.

Grade 3 – When you stand, cellulite is visible, but disappears when you lay down.

Grade 4 – Cellulite is visible when standing or laying.

The Cellulite Reduction Devices industry concentration is not very high; there are several manufacturers in the world, and mainly located in Europe and USA. The key players are Syneron Candela, LPG, Cynosure, Ulthera and Venus Concept etc.

The key consumption markets locate at developed regions, like Europe, USA and Japan. The USA takes the market share of 43.01%, followed by Europe with 24.20%, Japan with 6.07%. China's consumption market is relatively small; it takes about 8.91% in the year 2017. However, we think developing area will occupy more share because of the large population base and fast growing of resident income.

It can be split into Non-invasive Devices and Minimally-invasive Devices, the Non-invasive Devices will occupy more share because it has less risks and complications. At-home product also will occupy more because they are portable and cheaper

The global Cellulite Reduction Devices market is valued at 210 million US$ in 2017 and will reach 480 million US$ by the end of 2025, growing at a CAGR of 11.0% during 2018-2025.

The major players covered in this report

Syneron Candela

Beijing KES Biology

LPG

Venus Concept

Ulthera

Zimmer Aesthetics

Pollogen

Home Skinovations

Cynosure

Solta Medical

3D-Lipo

Endo-Systems

Geographically, this report studies the key regions, focuses on product sales, value, market share and growth opportunity in these regions, covering

United States

Europe

China

Japan

Southeast Asia

India

We can also provide the customized separate regional or country-level reports, for the following regions:

North America

United States

Canada

Mexico

Asia-Pacific

China

India

Japan

South Korea

Australia

Indonesia

Singapore

Rest of Asia-Pacific

Europe

Germany

France

UK

Italy

Spain

Russia

Rest of Europe

Central & South America

Brazil

Argentina

Rest of South America

Middle East & Africa

Saudi Arabia

Turkey

Rest of Middle East & Africa

On the basis of product, this report displays the production, revenue, price, market share and growth rate of each type, primarily split into

Non-invasive Devices

Minimally-invasive Devices

On the basis on the end users/applications, this report focuses on the status and outlook for major applications/end users, sales volume, market share and growth rate for each application, including

Commercial Application

Household Application

The study objectives of this report are:

To analyze and study the global Cellulite Reduction Devices sales, value, status (2013-2017) and forecast (2018-2025);

To analyze the top players in North America, Europe, China, Japan, Southeast Asia and India, to study the sales, value and market share of top players in these regions.

Focuses on the key Cellulite Reduction Devices players, to study the sales, value, market share and development plans in future.

Focuses on the global key manufacturers, to define, describe and analyze the market competition landscape, SWOT analysis.

To define, describe and forecast the market by type, application and region.

To analyze the global and key regions market potential and advantage, opportunity and challenge, restraints and risks.

To identify significant trends and factors driving or inhibiting the market growth.

To analyze the opportunities in the market for stakeholders by identifying the high growth segments.

To strategically analyze each submarket with respect to individual growth trend and their contribution to the market

To analyze competitive developments such as expansions, agreements, new product launches, and acquisitions in the market

To strategically profile the key players and comprehensively analyze their growth strategies.

In this study, the years considered to estimate the market size of Cellulite Reduction Devices are as follows:

History Year: 2013-2017

Base Year: 2017

Estimated Year: 2018

Forecast Year 2018 to 2025

Request to Buy Full Report@ https://www.qyresearch.com/settlement/pre/1c5cc4a2ae7f47a7c1f39548b7d46a22,0,1

For the data information by region, company, type and application, 2017 is considered as the base year. Whenever data information was unavailable for the base year, the prior year has been considered.

Key Stakeholders

Cellulite Reduction Devices Manufacturers

Cellulite Reduction Devices Distributors/Traders/Wholesalers

Cellulite Reduction Devices Subcomponent Manufacturers

Industry Association

Downstream Vendors

Available Customizations

With the given market data, QYResearch offers customizations according to the company's specific needs. The following customization options are available for the report:

Regional and country-level analysis of the Cellulite Reduction Devices market, by end-use.

Detailed analysis and profiles of additional market players.

Request Sample Copy of Report@ https://www.qyresearch.com/sample-form/form/28787/global-cellulite-reduction-devices-sales-market

About QY Research
QY Research established in 2007, focus on custom research, management consulting, IPO consulting, industry chain research, data base and seminar services. The company owned a large basic data base (such as National Bureau of statistics database, Customs import and export database, Industry Association Database etc), expert's resources (included energy automotive chemical medical ICT consumer goods etc.
Media Relations Contact