Polysilicon Market Is Expanding at a CAGR of 5.2% over the Forecast Period 2018 - 2028
Future Market Insights has announced the addition of the " Polysilicon Market is Expanding at a CAGR of 5.2% Over the Forecast Period 2018 - 2028 "report to their offering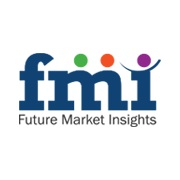 Valley Cottage, NY -- (SBWire) -- 10/11/2018 --Future Market Insights does comprehensive analysis and delivers key information in its report titled, "Polysilicon Market: Global Industry Analysis 2013-2017 and Opportunity Assessment 2018-2028". This report gauges and predicts several demographic changes in the polysilicon market. According to FMI analysis, the global sales of Polysilicon is estimated to be valued at US$ 7,126.3 Mn by the end of 2018 and is expected to register 5.2% CAGR over the period of 2018-2028. In the form of grade, this report divulges that demand for solar grade polysilicon is expected to register significant growth over the forecast period.

Market Dynamics

Massive investments in expansion of solar capacity across the globe is a key driving factor for the growth of the polysilicon market. Governments of developing and developed countries and industrial sectors are emphasizing on the expansion of renewable energy sources, in which solar energy appears to show high potential. Thus, policy makers, regulatory bodies and industrial sectors are investing enormously in the solar energy sector. This is generating remarkable demand for solar panels across the globe. Since polysilicon is the major raw material used for solar PV panels, demand for polysilicon is increasing steadily across the globe. Moreover, rapid growth in the electronics industry due to the swiftly rising demand for industrial as well as consumer electronic products has also been fuelling the demand for raw materials, such as polysilicon, required for the manufacturing of electronics and semiconductor components. Thus, growing consumer electronics products market across the globe will, in turn, drive the polysilicon market.

Request Sample Report@ https://www.futuremarketinsights.com/reports/sample/rep-gb-6439

However, imposition of antidumping and countervailing duty by China on the US polysilicon and by the US on China Solar panels, has hampered the growth of polysilicon market. However, massive investments by the Chinese government in the solar industry will help to cope up with the impact on the polysilicon market.

Segmentation Analysis

Market insights suggest that the global polysilicon market is dominated by solar grade segment and will expand with healthy CAGR over the forecast period. Several positive changes, such as technological advancements, rising production of mono-silicon and lowering of raw materials prices, among others, are expected to propel the growth of the solar grade polysilicon market. Key manufacturers of solar grade polysilicon are focussing on reducing of cost of production of polysilicon, which in turn, is providing stimulus to the growth of solar grade polysilicon. Increasing demand for solar grade polysilicon will play a pivotal role in growth of polysilicon market revenue. Similarly, significant growth of semiconductor and electronics industry in APAC region will help to drive the demand in the electronics grade polysilicon market.

Regional Market Projections

The China polysilicon market is expected to be the dominant region and is expected to register healthy CAGR over the forecast period. Until 2017, China alone constituted over 28% of global solar capacity and is expected to witness 1.5X growth over the period. In terms of electronics and semiconductor production, China accounted for around half of the Asia Pacific market in 2017 and is expected to grow steadily over the forecast period. Moreover, India and SEA polysilicon markets are expected to register healthy growth over the forecast period. Growing investments in Germany, Mexico and Brazil, among other countries, for the development of the solar sector is also expected to fuel the growth of the polysilicon market.

Request For TOC@ https://www.futuremarketinsights.com/askus/rep-gb-6439

Vendor Insights

The global polysilicon market is a highly consolidated market. Top three polysilicon manufacturer are responsible for around half of the global market share. The polysilicon market is fragmented in China and South Korea regions. Some of the players reported in this study on the global Polysilicon market are Wacker Chemie AG, OCI Company Ltd., GCL-Poly Energy Holdings Limited., TBEA Co. Ltd, REC Silicon ASA., CSG Holdings Co., Ltd., Tokuyama Corporation, Daqo New Energy Co., Ltd., Mitsubishi Materials corporation, Hanwha Chemical Co., Ltd, Asia Silicon, Osaka Titanium Technologies Co., Ltd., Qatar Solar Technologies and Hemlock Semiconductor Corporation, among others.
Media Relations Contact