White Marble Market Size, Share, Application with Growth and Business Strategies Forecast to 2025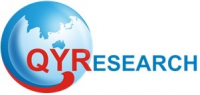 Los Angeles, CA -- (SBWire) -- 02/05/2019 --Marble is a metamorphic rock that forms when limestone is subjected to the heat and pressure of metamorphism. It is composed primarily of the mineral calcite (CaCO3) and usually contains other minerals such as: clay minerals, micas, quartz, pyrite, iron oxides and graphite. Under the conditions of metamorphism the calcite in the limestone recrystallizes to form a rock that is a mass of interlocking calcite crystals.
The white marble market is relatively large, as the demand of white marble is increasing in the whole world. And the global output of white marble remained a relatively high growth during the last few years, especially in the Chinese market; the white marble market is up to a double-digit growth, mainly due to the fast development of construction industry.

Access Sample PDF version of this Report at:https://www.qyresearch.com/sample-form/form/955815/global-white-marble-market

This industry is affected by the global economy and government policy, so it's important to keep an eye on economic indexes and leaders' preference. With the global economic recovery, more and more people pay attention to rising environment standards, especially in underdeveloped regions where there is large population and fast economic growth the demand of white marble will increase in future.

The global White Marble market is valued at 12200 million US$ in 2018 is expected to reach 26300 million US$ by the end of 2025, growing at a CAGR of 11.6% during 2019-2025.

This report focuses on White Marble volume and value at global level, regional level and company level. From a global perspective, this report represents overall White Marble market size by analyzing historical data and future prospect. Regionally, this report focuses on several key regions: North America, Europe, China and Japan.

At company level, this report focuses on the production capacity, ex-factory price, revenue and market share for each manufacturer covered in this report.

The following manufacturers are covered:

Levantina

Topalidis S.A.

Polycor inc

Dermitzakis

Antolini

Amso International

Pakistan Onyx Marble

Temmer Marble

Indiana Limestone Company

SINAI

Etgran

Vetter Stone

Dimpomar

Mumal Marbles Pvt. Ltd.

Segment by Regions

North America

Europe

China

Japan

Segment by Type

Natural Marble

Artificial Marble

Segment by Application

Construction & Decoration

Statuary & Monuments

Furniture

Other

Access Full Comprehensive Industry Insights at: https://www.qyresearch.com/request-discount/form/955815/global-white-marble-market
About QYResearch
QYResearch always pursuits high product quality with the belief that quality is the soul of business. Through years of effort and supports from huge number of customer supports, QYResearch consulting group has accumulated creative design methods on many high-quality markets investigation and research team with rich experience. Today, QYResearch has become the brand of quality assurance in consulting industry.
Media Relations Contact