VoiceAmerica Host Barry Shore Welcomes Influencer Vegan Daniel Bissonnette
Barry and Daniel talk about growing up vegan, the value to nature, your community, and your well-being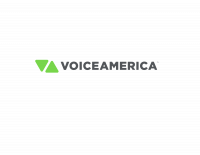 Phoenix, AZ -- (SBWire) -- 03/08/2019 --VoiceAmerica, the leader in online media broadcasting and the largest producer and distributor of live internet talk radio, today announced the show "Genius Mode: The Biology of Greatness" interview with Barry Shore, and Daniel Bissonnette as they talk everything Vegan; being a young vegan, and being a young, influencer, vegan. The episode played live on VoiceAmerica.com on Tuesday, March 5th and found at www.barryshore.com, on VoiceAmerica at https://www.voiceamerica.com/show/3826 and www.VoiceAmerica.com.

"Tune in. Listen Well. Dance. Skip. Sing. and be ready to PLUNGE into Your Best YOU." – Barry Shore.

Join Barry Shore, the Ambassador of JOY, discuss Genius, Veganism, and becoming the Great YOU with one of the World's Top 100 Vegans: Daniel Bissonnette.

In addition to Living the Life that he teaches, Daniel is all of 14 years on this planet. In this Incarnation. The power of his message and that he LIVES it and demonstrates the benefits is one of his aspects of GENIUS. When You watch his YouTube Channel and use his diet insights YOU too will become transformed and become the STAR You are meant to be.

Barry added "Remember, The JOY of LIVING Radio Show and Podcast exists for ONE Reason Only: YOU. This episode will galvanize Your resolve to LIVE the Exceptional Life and Spread JOY Happiness Peace & LOVE."

About Daniel Bissonnette
14-year old Daniel Bissonnette is one of the World's 100 most influential Vegans, the most in demand Health/Nutrition Youth Keynote in the world, Best-Selling Author, developer of the "GENIUS Mode" program and host of the weekly YouTube "Daniel Show." Daniel delivers 100's of presentations since the age of 9. And, It all started as a bullied elementary school kid who wanted to help a few friends eat healthier., Daniel was asked to speak at a global rally. This first public talk went viral and became the most viewed YouTube video with over 2M attendees! By the age of 11 he became a Signature Speaker with the largest health show franchise in Canada and published his Best Selling book "Daniel's BREAKFAST Burst". At 13 he was honored with the Shining World Leadership Award for Compassion by Supreme Master Ching Hai and completed his long anticipated "Genius Mode" program. Daniel shares breakthrough science on a never before discussed topic : becoming a Genius.

About Barry Shore
Barry Shore is an ambassador of JOY. Barry is focused on transforming the giving space with his mission to make every day giving effortless and his big hairy audacious goal to facilitate the giving of one billion dollars without costing any giver a penny. A successful serial entrepreneur, he sold more than $100 million dollars of diamonds. After a brief retirement at age 33, he returned to business and built an innovative process in 1999 that enabled faxes to be sent and received via email to 17 countries for FREE. Barry had two patents and built a company that sold for more than $10 million dollars and the acquirer is today a $4 Billion company. On September 17, 2004, Barry became a quadriplegic overnight from a rare neurological disease (GBS). His journey since to regain mobility caused him to GO MAD: Go Make A Difference and build the system that enables giving at no cost. He is the Founder of the KEEP SMILING Movement which has distributed more than 1.2 MILLION KEEP SMILING Cards throughout the world.

Barry is also the Founder of the MOL (Minute of Love) Podcast and his show The JOY of LIVING can also be heard on iHeartRadio. With intensive therapy he has become an avid swimmer (2 miles per day, 6 times per week) and has accumulated enough miles over 9 years to swim from his home in Venice, California to Shanghai, China.

About VoiceAmerica
VoiceAmerica is the original digital broadcast company for the production and delivery of Live Internet Talk Radio programming and continues to be the industry leader in digital media, marketing, and distribution. We are the pioneers of digital radio programming and have been since 1999. We create and distribute over 500 unique and innovative radio programs for our millions of engaged listeners worldwide. Our network channels distribute live programs daily that reach a growing domestic and international audience who connect through all devices via our mobile, desktop, and tablet VoiceAmerica destinations. Learn more at http://www.voiceamerica.com . Download the VoiceAmerica App now to listen live on Apple and Android. follow us on Facebook and Twitter . Call us any time to find out how VoiceAmerica can help you reach your audience, 1-855-877-4666.
Media Relations Contact