Global Portable Toilets Market Anticipated to Earn US $390 Mn by 2025
Portable Toilets Market-New Research Report Announced with business priorities in order to assist companies to realign their business strategies.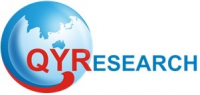 Los Angeles, CA -- (SBWire) -- 04/16/2019 --A portable toilet or mobile toilet is a toilet that may easily be moved around. They may be toilets that can be brought on site, such as a festival or building site, to quickly provide sanitation services. Others may be toilets within mobile vehicles, such as boats or caravans. Some are re-usable and may be moved on to further sites, others are easily installed but become permanent once in place. A major characteristic is that most types do not require any pre-existing services to be provided on-site, such as sewerage disposal, but are completely self-contained.

The market scale will keeps increasing fast in the next few years. Although sales of Portable Toilets brought a lot of opportunities, the study group recommends the new entrants just having money but without technical advantage and downstream support do not to enter into the Portable Toilets field.

The global Portable Toilets market was 200 million US$ in 2018 and is expected to 390 million US$ by the end of 2025, growing at a CAGR of 10.3% between 2019 and 2025.

Access PDF Version of this Report at : https://www.qyresearch.com/sample-form/form/1026856/global-portable-toilets-market

This report studies the Portable Toilets market size (value and volume) by players, regions, product types and end industries, history data 2014-2018 and forecast data 2019-2025; This report also studies the global market competition landscape, market drivers and trends, opportunities and challenges, risks and entry barriers, sales channels, distributors and Porter's Five Forces Analysis.

Geographically, this report is segmented into several key regions, with sales, revenue, market share and growth Rate of Portable Toilets in these regions, from 2014 to 2025, covering

North America (United States, Canada and Mexico)

Europe (Germany, UK, France, Italy, Russia and Turkey etc.)

Asia-Pacific (China, Japan, Korea, India, Australia, Indonesia, Thailand, Philippines, Malaysia and Vietnam)

South America (Brazil etc.)

Middle East and Africa (Egypt and GCC Countries)

Read Full Market Research Report Click Here: https://www.qyresearch.com/index/detail/1026856/global-portable-toilets-market

The various contributors involved in the value chain of the product include manufacturers, suppliers, distributors, intermediaries, and customers. The key manufacturers in this market include

Satellite Industries

Azmal

PolyJohn

PolyPortables

ADCO International

Dometic

Five Peaks

Thetford

T BLUSTAR

Atlas Plastics

Maryada India

Yushijie

ChiPing

Toppla

Heng's Industries

Shorelink International

Dayuan

By the product type, the market is primarily split into

Handing Portable Toilets

Lifting Portable Toilets

Trailer Portable Toilets

By the end users/application, this report covers the following segments

Industrial

Public Place

Indoor

Other

Get Full Report Now at USD 3,350 :https://www.qyresearch.com/settlement/pre/fe4878afcdeafa77673e9c63393ee7e4,0,1,Global%20Portable%20Toilets%20Market%20Report,%20History%20and%20Forecast%202014-2025,%20Breakdown%20Data%20by%20Manufacturers,%20Key%20Regions,%20Types%20and%20Application

Benefits of Purchasing QY Research Report

- Analyst Support: Get you query resolved from our expert analysts before and after purchasing the report
-Customer's Satisfaction: Our expert team will assist with all your research needs and customize the report
- Inimitable Expertise: Analysts will provide deep insights about the reports
- Assured Quality: We focus on the quality and accuracy of the report

About QYResearch
QYResearch always pursuits high product quality with the belief that quality is the soul of business. Through years of effort and supports from huge number of customer supports, QYResearch consulting group has accumulated creative design methods on many high-quality markets investigation and research team with rich experience. Today, QYResearch has become the brand of quality assurance in consulting industry.
Media Relations Contact