Global Terahertz Imaging Inspection Market Expected to Reach at a 1010 Million USD by 2025
Terahertz Imaging Inspection Market -New Research Report Announced with business priorities in order to assist companies to realign their business strategies.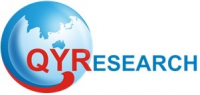 Los Angeles, CA -- (SBWire) -- 04/16/2019 --The 'terahertz gap' – where until recently bright sources of light and sensitive means of detection did not exist – encompasses frequencies invisible to the naked eye in the electromagnetic spectrum, lying between microwave and infrared in the range from 0.3 to 3THz. Terahertz radiation, also known as t-rays, has wavelength of 3-100 cm-1.

In short, the terahertz imaging inspection industry will continue to be a relatively fast-growing industry in the coming years. There are many opportunities for sales of terahertz imaging inspections, and more companies will enter the industry, especially in developing countries.

The global Terahertz Imaging Inspection market was 220 million US$ in 2018 and is expected to 1010 million US$ by the end of 2025, growing at a CAGR of 24.3% between 2019 and 2025.

Access PDF Version of this Report at : https://www.qyresearch.com/sample-form/form/1026915/global-terahertz-imaging-inspection-market

This report studies the Terahertz Imaging Inspection market size (value and volume) by players, regions, product types and end industries, history data 2014-2018 and forecast data 2019-2025; This report also studies the global market competition landscape, market drivers and trends, opportunities and challenges, risks and entry barriers, sales channels, distributors and Porter's Five Forces Analysis.

Geographically, this report is segmented into several key regions, with sales, revenue, market share and growth Rate of Terahertz Imaging Inspection in these regions, from 2014 to 2025, covering

North America (United States, Canada and Mexico)

Europe (Germany, UK, France, Italy, Russia and Turkey etc.)

Asia-Pacific (China, Japan, Korea, India, Australia, Indonesia, Thailand, Philippines, Malaysia and Vietnam)

South America (Brazil etc.)

Middle East and Africa (Egypt and GCC Countries)

Read Full Market Research Report Click Here: https://www.qyresearch.com/index/detail/1026915/global-terahertz-imaging-inspection-market

The various contributors involved in the value chain of the product include manufacturers, suppliers, distributors, intermediaries, and customers. The key manufacturers in this market include

Brainware Terahertz Information Technology Co., Ltd

Advantest Corporation

Luna Innovations Incorporated

Toptica Photonics AG

Terasense Group Inc.

TeraView

Daheng New Epoch Technology

Menlo Systems GmbH

Insight Product Co.

Asqella

Traycer

Microtech Instrument Inc

By the product type, the market is primarily split into

Passive Terahertz Imaging

Active Terahertz Imaging

By the end users/application, this report covers the following segments

Transportation & Public Security

Industrial

Pharmaceutical & BioMedical

Others

Get Full Report Now at USD 3,350 : https://www.qyresearch.com/settlement/pre/2bba468f3156d97f0c617e6e3da1c767,0,1,Global%20Terahertz%20Imaging%20Inspection%20Market%20Report,%20History%20and%20Forecast%202014-2025,%20Breakdown%20Data%20by%20Manufacturers,%20Key%20Regions,%20Types%20and%20Application

Benefits of Purchasing QY Research Report

- Analyst Support: Get you query resolved from our expert analysts before and after purchasing the report
-Customer's Satisfaction: Our expert team will assist with all your research needs and customize the report
- Inimitable Expertise: Analysts will provide deep insights about the reports
- Assured Quality: We focus on the quality and accuracy of the report

About QYResearch
QYResearch always pursuits high product quality with the belief that quality is the soul of business. Through years of effort and supports from huge number of customer supports, QYResearch consulting group has accumulated creative design methods on many high-quality markets investigation and research team with rich experience. Today, QYResearch has become the brand of quality assurance in consulting industry.
Media Relations Contact