Plastic Cutlery Market Trends, Sales, Supply, Demand, Industry Growth Analysis and Outlook Forecast to 2025
QY Research has published the new industry research report focuses on Global major leading players with information such as company profiles, product picture, future road map, opportunities and investment.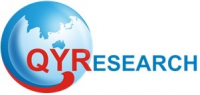 Los Angeles, CA -- (SBWire) -- 04/17/2019 --Plastic cutlery is a kind of cutlery that made of plastic materials. It's cost-efficient and sanitary. Plastic cutlery is made for disposable use, and is frequently used outdoors for camping, excursions, and barbecues for instance. Plastic cutlery is also commonly used at fast-food or take-away outlets and provided with airline meals in economy class. Plastic is also used for children's cutlery.

Geographically, the consumption market is leading by Europe and Asia-Pacific, sales in Asia Pacific regions like China, Japan, Southeast Asia and India will keep significant growth in future period, while in Europe, with the implication of new ban policy on disposable plastic cutlery, the market may see downward trend, moreover, the booming take-out, delivery, and food service & catering industry is deeply concerned about the detrimental impact the regulation will have on its revenues. Innovation products like plant-based or the new edible cutlery will show huge development potential in the forecast period.

Huhtamaki and Dart are the biggest two players in Plastic Cutlery market, with about 3.88% and 4.66% market share separately in 2017. Other leading market players in Plastic Cutlery market include Lollicup USA, Solia, TrueChoicePack (TCP), Eco-Products, Fuling, Swantex, Biopac, Dopla etc. The market competition may become more intense with more innovation products, acquisitions and improvement of raw material cost control and etc.

Each of the Plastic Cutlery manufacturers has its own mature sales networks. Through retailer and resells, their authorized distributors or their partners, those Plastic Cutlery manufacturers keep keen on expanding their Plastic Cutlery sales. To achieve better sales businesses, Plastic Cutlery manufacturers usually invest on their marketing channel infrastructure every year.

The global Plastic Cutlery market was 2640 million US$ in 2018 and is expected to 2920 million US$ by the end of 2025, growing at a CAGR of 1.4% between 2019 and 2025.

Get PDF template of this report: https://www.qyresearch.com/sample-form/form/1092463/global-plastic-cutlery-market

This report studies the Plastic Cutlery market size (value and volume) by players, regions, product types and end industries, history data 2014-2018 and forecast data 2019-2025; This report also studies the global market competition landscape, market drivers and trends, opportunities and challenges, risks and entry barriers, sales channels, distributors and Porter's Five Forces Analysis.

Geographically, this report is segmented into several key regions, with sales, revenue, market share and growth Rate of Plastic Cutlery in these regions, from 2014 to 2025, covering

North America (United States, Canada and Mexico)

Europe (Germany, UK, France, Italy, Russia and Turkey etc.)

Asia-Pacific (China, Japan, Korea, India, Australia, Indonesia, Thailand, Philippines, Malaysia and Vietnam)

South America (Brazil etc.)

Middle East and Africa (Egypt and GCC Countries)

The various contributors involved in the value chain of the product include manufacturers, suppliers, distributors, intermediaries, and customers. The key manufacturers in this market include

Huhtamaki

Dart

Lollicup USA

Solia

TrueChoicePack (TCP)

Eco-Products

Fuling Global

Swantex

Biopac

Dopla

By the product type, the market is primarily split into

Plastic Knife

Plastic Fork

Plastic Spoon

Others

By the end users/application, this report covers the following segments

Household

Commercial

Get Complete Report in your Inbox within 24 hours: https://www.qyresearch.com/settlement/pre/9911e7b2a1f4f543809d2671357192c6,0,1,Global%20Plastic%20Cutlery%20Market%20Report,%20History%20and%20Forecast%202014-2025,%20Breakdown%20Data%20by%20Manufacturers,%20Key%20Regions,%20Types%20and%20Application

About QYResearch
QYResearch always pursuits high product quality with the belief that quality is the soul of business. Through years of effort and supports from huge number of customer supports, QYResearch consulting group has accumulated creative design methods on many high-quality markets investigation and research team with rich experience. Today, QYResearch has become the brand of quality assurance in consulting industry.
Media Relations Contact