Malic Acid Market Is Expected to 320 Million Usd by the End of 2025
Malic Acid Market assesses the key opportunities in the market and outlines the factors that are and will be driving the growth of the industry, by summing up the previous growth patterns, the growth drivers and the current and future trends.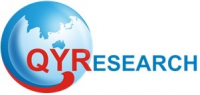 Los Angeles, CA -- (SBWire) -- 04/18/2019 --Malic acid is an organic compound with the formula C4H6O5. It is a dicarboxylic acid that is made by all living organisms, contributes to the pleasantly sour taste of fruits, and is used as a food additive. Malic acid has two stereoisomeric forms. Malic acid is in three forms in nature, i.e. D-malic acid, L-malic acid and their mixtures DL-malic acid. It's a white crystal or crystalline powder. It has strong moisture absorption, soluble in water and ethanol.

In consumption market, the global sales value increases with the 0.38% average growth rate. North America and China are the mainly consumption regions due to the bigger demand of downstream applications.

We tend to believe this industry is a rising industry, and the consumption increasing degree will show a smooth growth curve. And the price presents a downward trend according to the economy development status. Also, there will be fluctuation in gross margin.

The global Malic Acid market was 290 million US$ in 2018 and is expected to 320 million US$ by the end of 2025, growing at a CAGR of 1.2% between 2019 and 2025.

This report studies the Malic Acid market size (value and volume) by players, regions, product types and end industries, history data 2014-2018 and forecast data 2019-2025; This report also studies the global market competition landscape, market drivers and trends, opportunities and challenges, risks and entry barriers, sales channels, distributors and Porter's Five Forces Analysis.

Get PDF Version of this Report at https://www.qyresearch.com/sample-form/form/1091753/global-malic-acid-market

Geographically, this report is segmented into several key regions, with sales, revenue, market share and growth Rate of Malic Acid in these regions, from 2014 to 2025, covering

North America (United States, Canada and Mexico)

Europe (Germany, UK, France, Italy, Russia and Turkey etc.)

Asia-Pacific (China, Japan, Korea, India, Australia, Indonesia, Thailand, Philippines, Malaysia and Vietnam)

South America (Brazil etc.)

Middle East and Africa (Egypt and GCC Countries)

The various contributors involved in the value chain of the product include manufacturers, suppliers, distributors, intermediaries, and customers. The key manufacturers in this market include

Fuso Chemical

Bartek

Isegen

Polynt

Thirumalai Chemicals

Yongsan Chemicals

MC Food Specialties

Tate & Lyle

Changmao Biochemical Engineering

Sealong Biotechnology

Jinhu Lile Biotechnology

By the product type, the market is primarily split into

L-Malic Acid

DL-Malic Acid

By the end users/application, this report covers the following segments

Food & Beverage Industry

Pharmaceuticals Industry

Chemical Industry

Benefits of Purchasing QY Research Report
Analyst Support: Get you query resolved from our expert analysts before and after purchasing the report
Customer's Satisfaction: Our expert team will assist with all your research needs and customize the report
Inimitable Expertise: Analysts will provide deep insights about the reports
Assured Quality: We focus on the quality and accuracy of the report

Get Full Report Now At https://www.qyresearch.com/settlement/pre/c66ebeb43fff4462f22c54408affd935,0,1,Global%20Malic%20Acid%20Market%20Report,%20History%20and%20Forecast%202014-2025,%20Breakdown%20Data%20by%20Manufacturers,%20Key%20Regions,%20Types%20and%20Application

About QYResearch
QYResearch always pursuits high product quality with the belief that quality is the soul of business. Through years of effort and supports from huge number of customer supports, QYResearch consulting group has accumulated creative design methods on many high-quality markets investigation and research team with rich experience. Today, QYResearch has become the brand of quality assurance in consulting industry.
Media Relations Contact