Infrared Imaging Market to Make Great Impact in Near Future by 2017 – 2027
Infrared Imaging Market is rapidly growing in many enterprises. As many enterprises are using infrared imaging system for the security check, and surveillance of the enterprise important equipment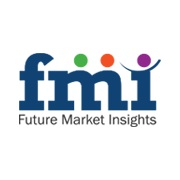 Valley Cottage, NY -- (SBWire) -- 04/25/2019 --Infrared Imaging Market is rapidly growing in many enterprises. As many enterprises are using infrared imaging system for the security check, and surveillance of the enterprise important equipment. Initially infrared imaging is developed for military applications such as gun lights, binoculars and night vision camera's, now it is used heavily in many commercial purpose due to its technology advancement. As closed circuit television (CCTV) camera technologies cannot give the proper detection of image in complete darkness, so Infrared imaging technology is used to detect the high-contrast image in complete darkness. Infrared imaging system can pass through smoke, dust, fog and even in the worst lighting conditions it can capture the image.

Infrared ImagingMarket: Drivers and Challenges

The key driver growth for the infrared imaging market is rising demand in industrial and commercial use because of fast development in high speed infrared cameras with advanced features, and also rise in implementation in military application under soldier modernization programs. In addition to that, with the introduction of high definition imaging technology, the infrared imaging market is expected to grow.

Request Report Sample@ https://www.futuremarketinsights.com/reports/sample/rep-gb-3620

However, due to high cost of infrared imaging system which limits the use in many sectors. In addition to that, infrared imaging system is unable to detect the difference in object which has a very similar range of temperature which leads to inaccurate result.

Infrared ImagingMarket: Segmentation

Segmentation on the basis of technology:

Uncooled Infrared Imaging System

Cooled Infrared Imaging System

Segmentation on the basis of industry

Defense and Government

Transportation and Logistics

IT and Telecommunications

Manufacturing

Healthcare

Retail

Energy and Utilities

Others

Ask The Analyst@ https://www.futuremarketinsights.com/reports/infrared-imaging-market#engage_analyst

Infrared ImagingMarket: key players

Some of the key players in Infrared Imaging Market are Bosch security systems, Axis communications AB, Infrared Integrated Systems Ltd, Safran Group, Danaher Corporation,FLIR systems, Inc, General Dynamics Mission Systems, Inc, L-3 Communications Holdings, Inc., Opgal Optronics Industries Ltd., Samsung Techwin, Sofradir Group, and Zhejiang Dali Technology Co., Ltd.
Media Relations Contact