CMOS Image Sensor Market Is Expected to 7810 Million US$ by the End of 2025
CMOS Image Sensor Market Report contains a complete product overview and its scope in the market to define the key terms and provide the clients a holistic idea of the market and its tendency.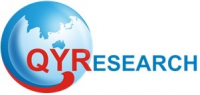 Los Angeles, CA -- (SBWire) -- 04/25/2019 --Image sensor is a sensor that detects and conveys the information that constitutes an image. The image sensor is usually divided by two kinds: CCD and CMOS.

Strong moves in the CIS markets have greatly modified the competitive landscape. Sony is now a market revenue and technology leader. OmniVision and Samsung have remained strong. Meanwhile, the Integrated Device Manufacturer (IDM) model has been a great strength for Canon and Nikon, which have weathered the slow-down in digital still-cameras.

In the next five years, the global consumption of CMOS Image Sensor will show upward tendency further, consumption is expected in 2020 will be 5535 (million units). The average operating rate will remain at 80% to 90%.

Smartphone applications still take the lion's share of the CMOS Image Sensor (CIS) market. While automotive is the big story in 2014, as car manufacturers like Tesla, Nissan and Ford are showing off their first camera-enabled features.

Despite the presence of competition problems, due to the clear global recovery trend, investors are still optimistic about this area, in future still more new investment will enter into the field. Technology and cost are two major problems.

Although sales of CMOS Image Sensor brought a lot of opportunities, for the new entrants with only advantage in capital without sufficient support in technology and downstream channels, the research group did not recommend taking risk the enter this market.

The global CMOS Image Sensor market was 4800 million US$ in 2018 and is expected to 7810 million US$ by the end of 2025, growing at a CAGR of 7.2% between 2019 and 2025.

Get PDF Report Template @ https://www.qyresearch.com/sample-form/form/1087271/global-cmos-image-sensor-market

This report studies the CMOS Image Sensor market size (value and volume) by players, regions, product types and end industries, history data 2014-2018 and forecast data 2019-2025; This report also studies the global market competition landscape, market drivers and trends, opportunities and challenges, risks and entry barriers, sales channels, distributors and Porter's Five Forces Analysis.

Geographically, this report is segmented into several key regions, with sales, revenue, market share and growth Rate of CMOS Image Sensor in these regions, from 2014 to 2025, covering

North America (United States, Canada and Mexico)

Europe (Germany, UK, France, Italy, Russia and Turkey etc.)

Asia-Pacific (China, Japan, Korea, India, Australia, Indonesia, Thailand, Philippines, Malaysia and Vietnam)

South America (Brazil etc.)

Middle East and Africa (Egypt and GCC Countries)

The various contributors involved in the value chain of the product include manufacturers, suppliers, distributors, intermediaries, and customers. The key manufacturers in this market include

Sony

Samsung

OmniVision

Canon

On Semi (Aptina)

Toshiba

ST

Nikon

PixelPlus

Pixart

SiliconFile

GalaxyCore

By the product type, the market is primarily split into

Front-illuminated (FI) CMOS

Backside-illuminated (BSI) CMOS sensor

By the end users/application, this report covers the following segments

Industrial/Space/Defence

Security

Medical

Automotive

Computing

Consumer

Mobile

Get Full Report Now at USD 3,350: https://www.qyresearch.com/settlement/pre/a4000a2b059fa084e6939b65808b1363,0,1,Global%20CMOS%20Image%20Sensor%20Market%20Report,%20History%20and%20Forecast%202014-2025,%20Breakdown%20Data%20by%20Manufacturers,%20Key%20Regions,%20Types%20and%20Application

Benefits of Purchasing QY Research Report

Analyst Support: Get you query resolved from our expert analysts before and after purchasing the report
Customer's Satisfaction: Our expert team will assist with all your research needs and customize the report
Inimitable Expertise: Analysts will provide deep insights about the reports
Assured Quality: We focus on the quality and accuracy of the report

About QYResearch
QYResearch always pursuits high product quality with the belief that quality is the soul of business. Through years of effort and supports from huge number of customer supports, QYResearch consulting group has accumulated creative design methods on many high-quality markets investigation and research team with rich experience. Today, QYResearch has become the brand of quality assurance in consulting industry.
Media Relations Contact