Tilapia Market: Industry Research, Growth Trends and Opportunities for the Forecast Period 2019-2025
QY Research has published the new industry research report focuses on Global major leading players with information such as company profiles, product picture, future road map, opportunities and investment.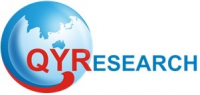 Los Angeles, CA -- (SBWire) -- 04/25/2019 --Tilapiais the common name for nearly a hundred species of cichlid fish from the tilapiine cichlid tribe , Tilapia are mainly freshwater fish inhabiting shallow streams, ponds, rivers and lakes and less commonly found living in brackish water .

Major factors driving growth of this market include the Rising population, rising awareness of healthy consumption and growth in per capita income in emerging markets. However, Pond rent increases, water pollution, Lack of good breeding technology in emerging economies, and lack of Technology for deep processing of food are expected to restrain the growth of this market.

Asia-Pacific market is expected to become the fastest growing market, increasing product availability is the key point.

Asia-Pacific is poised to grow at the highest CAGR during the forecast period owing to rising awareness about health care, increasing disposable income in this region, and rising focus of prominent players on the APAC market increasing diversification of product processing.

The average price will fall further

The product average price declined in the past few years due to the technology development, the average price will keep this trend in the few future years due to increasing mature manufacturing technology and lowing cost of raw materials. Strong market competition is resulting in annual 2 percent price erosion.

The global Tilapia market was 11700 million US$ in 2018 and is expected to 13400 million US$ by the end of 2025, growing at a CAGR of 1.8% between 2019 and 2025.

Get PDF template of this report: https://www.qyresearch.com/sample-form/form/1087483/global-tilapia-market

This report studies the Tilapia market size (value and volume) by players, regions, product types and end industries, history data 2014-2018 and forecast data 2019-2025; This report also studies the global market competition landscape, market drivers and trends, opportunities and challenges, risks and entry barriers, sales channels, distributors and Porter's Five Forces Analysis.

Geographically, this report is segmented into several key regions, with sales, revenue, market share and growth Rate of Tilapia in these regions, from 2014 to 2025, covering

North America (United States, Canada and Mexico)

Europe (Germany, UK, France, Italy, Russia and Turkey etc.)

Asia-Pacific (China, Japan, Korea, India, Australia, Indonesia, Thailand, Philippines, Malaysia and Vietnam)

South America (Brazil etc.)

Middle East and Africa (Egypt and GCC Countries)

The various contributors involved in the value chain of the product include manufacturers, suppliers, distributors, intermediaries, and customers. The key manufacturers in this market include

China

Egypt

USA

Indonesia

Philippines

Thailand

Brazil

Viet Nam

Colombia

Ecuador

Myanmar

Malaysia

Uganda

Bangladesh

By the product type, the market is primarily split into

Tilapia

Tilapia fillet

By the end users/application, this report covers the following segments

Fresh

Freezing

Food Processing

Get Complete Report in your Inbox within 24 hours: https://www.qyresearch.com/settlement/pre/657bb629574031d97f22b3e751c06038,0,1,Global%20Tilapia%20Market%20Report,%20History%20and%20Forecast%202014-2025,%20Breakdown%20Data%20by%20Manufacturers,%20Key%20Regions,%20Types%20and%20Application

About QYResearch
QYResearch always pursuits high product quality with the belief that quality is the soul of business. Through years of effort and supports from huge number of customer supports, QYResearch consulting group has accumulated creative design methods on many high-quality markets investigation and research team with rich experience. Today, QYResearch has become the brand of quality assurance in consulting industry.
Media Relations Contact