Cobalt Powder Market Analysis to Grow at 9.0% CAGR Will Hit 1150 Million US$ in 2025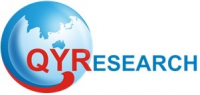 Los Angeles, CA -- (SBWire) -- 04/25/2019 --This report studies the Cobalt Powder market, Cobalt powder is one of the main product forms of non-ferrous metal cobalt. Gray irregular powder, soluble in acid, magnetic, easily oxidized in humid air.

Currently, a few companies in the world can produce Cobalt Powder product, especially high-grade products. They mainly concentrated in China and EU. The main market players are Umicore, Freeport Cobalt, Hanrui Cobalt and Green Eco-Manufacturer. In the past five years, the sales volume of Cobalt Powder increased to from 9.5 K MT in 2012 to 11 K MT in 2016, with an average growth rate of 4%.

In consumption market, the growth rate of global consumption is stable relatively. EU is still the mainly consumption regions due to the advanced downstream industries and recover of economy. However, China is also an important consumer country.

Cobalt Powder can be classified as two types according to the purity, include 99.8% Grade, and 99.3% Grade. It can be widely used in many industries. Survey results showed that 40% of the Cobalt Powder market is Carbide industry, 32% is used in Superalloy industry. The downstream market demand is from Superalloy field.

The global Cobalt Powder market was 580 million US$ in 2018 and is expected to 1150 million US$ by the end of 2025, growing at a CAGR of 9.0% between 2019 and 2025.

Access PDF version of this report at: https://www.qyresearch.com/sample-form/form/1089403/global-cobalt-powder-market

This report studies the Cobalt Powder market size (value and volume) by players, regions, product types and end industries, history data 2014-2018 and forecast data 2019-2025; This report also studies the global market competition landscape, market drivers and trends, opportunities and challenges, risks and entry barriers, sales channels, distributors and Porter's Five Forces Analysis.

Geographically, this report is segmented into several key regions, with sales, revenue, market share and growth Rate of Cobalt Powder in these regions, from 2014 to 2025, covering

North America (United States, Canada and Mexico)

Europe (Germany, UK, France, Italy, Russia and Turkey etc.)

Asia-Pacific (China, Japan, Korea, India, Australia, Indonesia, Thailand, Philippines, Malaysia and Vietnam)

South America (Brazil etc.)

Middle East and Africa (Egypt and GCC Countries)

The various contributors involved in the value chain of the product include manufacturers, suppliers, distributors, intermediaries, and customers. The key manufacturers in this market include

Umicore

Freeport Cobalt

Hanrui Cobalt

Green Eco-Manufacturer

Bailuoda (Umicore)

By the product type, the market is primarily split into

0.998

0.993

Other

By the end users/application, this report covers the following segments

Carbide

Superalloy

Battery

Magnetic Material

Other

We can also provide the customized separate regional or country-level reports, for the following regions:

North America

United States

Canada

Mexico

Asia-Pacific

China

India

Japan

South Korea

Australia

Indonesia

Singapore

Malaysia

Philippines

Thailand

Vietnam

Rest of Asia-Pacific

Europe

Germany

France

UK

Italy

Spain

Russia

Rest of Europe

Central & South America

Brazil

Rest of Central & South America

Middle East & Africa

GCC Countries

Turkey

Egypt

South Africa

Rest of Middle East & Africa

Get Full Report Now at USD 3,350 : https://www.qyresearch.com/settlement/pre/acc60ee51327aac91c3598febdd50485,0,1,Global%20Cobalt%20Powder%20Market%20Report,%20History%20and%20Forecast%202014-2025,%20Breakdown%20Data%20by%20Manufacturers,%20Key%20Regions,%20Types%20and%20Application

About QYResearch
QYResearch always pursuits high product quality with the belief that quality is the soul of business. Through years of effort and supports from huge number of customer supports, QYResearch consulting group has accumulated creative design methods on many high-quality markets investigation and research team with rich experience. Today, QYResearch has become the brand of quality assurance in consulting industry.
Media Relations Contact