Asia Pacific Data Center Cooling Market Trends, Regional Analysis, Growth Forecast by 2024
Asia Pacific Data Center Cooling Market growth is propelled by increasing requirements for the energy-efficient improvements in the IT facilities for improving the lifespan of the devices.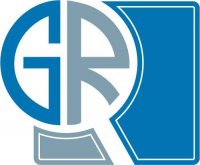 Pune, Maharashtra -- (SBWire) -- 05/07/2019 --An analysis of Asia Pacific Data Center Cooling Market has been provided in the latest report introduced by Graphical Research that primarily focuses on the market trends, demand spectrum, and future prospects of this industry over the forecast period. Furthermore, the report provides a detailed statistical overview in terms of trends outlining the geographical opportunities and contributions by prominent industry share contenders.

The Asia Pacific data center cooling market is predicted to witness a high growth over the coming years with the rising interest of the global companies in expanding their business operations and installing their IT facilities in the region.

Request for a sample of this research report @ https://www.graphicalresearch.com/request/1124/sample

For instance, Facebook is planning to open its data center facility in Singapore to speed up its business operations in the Asian countries. These infrastructure facilities will require effective cooling technologies to manage their IT facilities, which is expected to propel the Asia Pacific data center cooling market.

The installation & deployment are the most widely adopted services in Asia Pacific data center cooling market. The enterprises are dependent on the players for the deployment of these infrastructure facilities. With the increasing modification and incorporation of new technologies, the demand for such services is growing at a rapid pace.

The rapid business requirement changes with the expanding operations and activities of the enterprises are leading to the expansion of IT facilities to support the rapidly-growing database. Such factors are predicted to accelerate Asia Pacific data center cooling market growth.

Make an inquiry for purchasing this report @ https://www.graphicalresearch.com/request/1124/inquiry-before-buying

The retail industry is expected to witness a high adoption of these cooling components due to the rapid expansion of the business activities of global companies. Some of the major retail outlets operating in the region include Aeon Group, 7-Eleven, Walmart, and E-Mart, among others.

These companies are installing infrastructure facilities for managing their sales and customer data, delivered through digital services and online retail operations. Growing adoption of effective cooling solutions in these IT facilities is expected to accelerate the demand in Asia Pacific data center cooling market.

Browse Complete Report Summary @ https://www.graphicalresearch.com/industry-insights/1124/apac-data-center-cooling-market

Key players present in Asia Pacific data center cooling market include Schneider Electric, Rittal GmbH, Black Box Corporation, STULZ GmbH, Nortek Air Solutions, AdaptivCOOL, Vertiv Corporation, The 3M Company and Airedale International Air Conditioning Ltd., among others.

The players are focused on expanding their business operations to offer innovative solutions and services to the global companies that are installing their infrastructure facilities in the region. For instance, Google has installed its infrastructure facilities in several countries such as Taiwan, China, and Singapore, which is offering a great opportunity to the players to target these countries.

About Graphical Research
Graphical Research is a business research firm that provides industry insights, market forecast and strategic inputs through granular research reports and advisory services. We publish targeted research reports with an aim to address varied customer needs, from market penetration and entry strategies to portfolio management and strategic outlook. We understand that business requirements are unique: our syndicate reports are designed to ensure relevance for industry participants across the value chain. We also provide custom reports that are tailored to the exact needs of the customer, with dedicated analyst support across the purchase lifecycle.
Media Relations Contact