Radiation Protection Stickers (2019-2023): Experimental Tech Generates Opportunity for Growth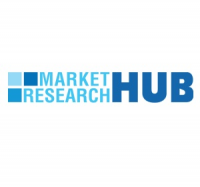 Albany, NY -- (SBWire) -- 09/16/2019 --Technically, the concept of radiation protection stickers is that of a sticker label that has been embedded internally with a number of technologies, which in theory is able to safeguard users from EMF radiation that is being constantly being emitted from modern electronic devices such as laptops, mobile phones, tablets and more.

The intense trade dispute between China and the United States is expected to strongly impact this market as major brands and producers in the industry have widespread operations in these regions. However, the market is faced with the issue of building consumer trust on the product. This can be attributed to the difficulty in testing the efficacy of such stickers and the lack of obvious signs of how these products work.

These insights have been taken from a research report titled as "Global Radiation Protection Sticker Market 2019-2023, Trends and Forecast Report" That has been added to the massive research repository of Market Research Hub (MRH).

However, as people around the world are increasingly becoming aware about the dangers of EMF radiation, a growing number of companies are pushing into the market with untested and unproven products, which lack any sort of credible research or science.

Manufacturers are focused on the production of stickers through the use of many experimental technologies. Some of these include stickers embedded with paramagnetic minerals which neutralize the harmful effects of the EMF waves, specific placements of oscillating and mirroring circuits.

Request for sample copy of this report https://www.marketresearchhub.com/enquiry.php?type=S&repid=2499475

In addition, the industry is also facing stiff competition from alternative products such as EMF protection cell phone cases, which provide a strong physical barrier between the different radiations from electronic devices and the user. The issue is further augmented by the flooding of the market with spurious products that severely limit consumer trust, and consequently reduce sales.

Radiation Protection Stickers Market: Report Overview

This write up on radiation protection stickers gives the readers a wide ranging analysis on the environment of data and cloud connectivity around the globe. Communication and cloud forecasting models include a full analysis of the research publications in addition to primary interviews with producers as well as details from customer data.

The report also includes detailed interviews conducted by leading analysts with industry leaders and experts, to provide validations of the industry's volume of production volume and relevant assumptions in the study.

Browse Full Report with TOC https://www.marketresearchhub.com/report/global-radiation-protection-sticker-market-2019-2023-trends-and-forecast-report-report.html

The radiation protection stickers report predicts the market's progress in terms of volumes forecast by different categories including manufacturing and raw material costs, in addition to factors such as the rise of the SSD market.

For each of these categories, business development and market projection strategies used by major market players for specific strategies have also been added to the report.

Valuable insights which can be helpful for manufacturers working in the radiation protection stickers industry are also provided. Assessment of pricing analysis, barriers to market entry, supply-demand dynamics, and key expansion strategies, makes the report a very good source of information for business professionals who are operational in the radiation protection stickers market.
Media Relations Contact