Oral Care Industry Checkout Latest Trends and Business Opportunities with Leading Key Players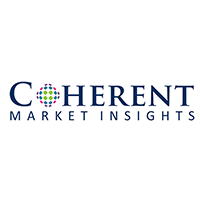 Seattle, WA -- (SBWire) -- 11/06/2019 --Oral care is the practice of keeping the mouth clean and hygiene in order to prevent from various mouth-related diseases by brushing the teeth regularly. Tooth decay is the most common problem people are facing nowadays in which cavities and dental caries are formed. Some of the gum diseases include periodontitis and gingivitis. Cleaning the teeth at regular intervals may prevent the deposition of tartar and dental plaques between the gums, thus reducing the incidence of several dental-related diseases. According to Coherent Market Insights, at least one-third of adult tooth loss has been caused by severe gum diseases.

Rising awareness regarding oral diseases through various ongoing programs for oral hygiene and dental coupled with the growing cases of tooth decay and oral disease is the major factor fueling the market growth of oral care. According to the United Nations Department of Economic and Social Affairs, the growth rate of the geriatric population is higher as compared to the other age groups, which is another factor driving the growth of the oral care products market. Furthermore, the rising consumption of processed food with high sugar content has increased the chances of mouth-related diseases. For instance, chewing on sugary candies such as caramels, lollipops, hard candies, and jelly beans makes it difficult for the saliva to wash it away and it remains stuck between the teeth, resulting in complications in the later stage. Moreover, consumption of carbonated beverages is another major reason for tooth decay, since they have a high amount of sugar. Hence, an unhealthy diet and regular soda with a high amount of carbonation and phosphorous results in the loss of tooth enamel. The market for carbonated beverages is expected to cross the US$ 400 billion market by the end of 2022, which in turn is driving the growth of the oral care market.

Request to Get the PDF Sample of the Report: https://www.coherentmarketinsights.com/insight/request-pdf/1431

Market Segmentation

Based on product type

- Toothbrushes and Accessories

- Electric Toothbrush

- Conventional Toothbrush

- Toothpaste

- Dental Accessories

- Cosmetic Dental Whitening Products

- Dental Water Jets

- Breath Fresheners

- Tongue Scrappers

- Fresh Breath Strips

- Dental Flosses

- Mouthwashes

- Medicated Mouthwashes

- Non-medicated Mouthwashes

- Others

Based on distribution channels

- Pharmacies/Drugstores

- Supermarkets

- Hypermarkets

- Convenience Stores

- Online Stores

- Others

Based on product types, toothpaste accounted for the major market share in 2017 and is expected to retain market dominance throughout the forecast period. The rising adoption rate for toothpaste coupled with new product launches is a major factor responsible for the growth of the segment. In 2017, Dabur India Ltd launched an ayurvedic toothpaste in gel form. Furthermore, in the same year, Colgate-Palmolive Ltd launched a new toothpaste containing a blend of natural ingredients such as aloe vera, honey, clove, and other ingredients to cater to a broad range of gum and teeth problems, this, in turn, is fueling the growth of the market.

Regional Outlook:

The Asia Pacific dominated the oral care products market in 2017 and is expected to retain its dominance throughout the forecast period. Growth in population base rate is one of the major factors resulting in the high demand for oral care products. Furthermore, rising government initiatives towards proper dental hygiene is another major factor fueling the growth of the oral care market in the region. In this region, India is a highly lucrative market for oral care products and this can be attributed to the rising population base rate and growing demand for quality products. Moreover, the oral care market in India has experienced a significant disruption on account of the success of Patanjali Ayurved Ltd., and Indian FMCG Company. Patanjali's USP of cheap ayurvedic products has resulted in rivals such as Colgate-Palmolive and Dabur India Ltd. now venturing into the ayurvedic oral care segment, which in turn has resulted in the herbal-based products accounting for a share of more than 20% in the oral care market.

Europe is expected to show a promising market for oral care products and this can be credited to the growing geriatric population base rate. According to the United Nations Department of Economics and Social Affairs, more than 170 million residents fell in the age bracket of 60 years and above in the year 2015. Furthermore, according to the World Health Organization (WHO), in 2015, more than 50% of the children aged 6 and above were reported to be suffering from dental caries and a significant number of the population reported to have suffered from periodontal gum diseases as well. These factors are highly responsible for the growth of the oral care market in Europe.

Key players in the Global Oral Care Market

Major key players operating in the global oral care products market include Unilever Plc, Koninklijke Philips N.V., LG Household & Health Care Ltd., Church & Dwight Co., Inc., GC Corporation, Glaxosmithkline plc, Kao Corporation, Johnson & Johnson, Ivoclar Vivadent AG, The Procter & Gamble The company, Dr. Fresh LLC. , Colgate-Palmolive Company, and 3M Company.

Buy This Complete A Business Report: https://www.coherentmarketinsights.com/insight/buy-now/1431

About Coherent Market Insights
Coherent Market Insights is a prominent market research and consulting firm offering action-ready syndicated research reports, custom market analysis, consulting services, and competitive analysis through various recommendations related to emerging market trends, technologies, and potential absolute dollar opportunity.
Media Relations Contact