"SoLoMo Gaming in 3G, LTE, Cloud, & HTML5 Ecosystem: Market Analysis & Forecast 2012 - 2017" - New Market Report
Fast Market Research recommends "SoLoMo Gaming in 3G, LTE, Cloud, & HTML5 Ecosystem: Market Analysis & Forecast 2012 - 2017" from MindCommerce, now available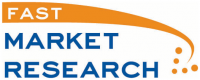 Boston, MA -- (SBWire) -- 01/18/2013 --The convergence of Social Local and Mobile (SoLoMo) is a powerful force with big implications for applications of all types and gaming is no exception. SoLoMo Gaming will cause no less than a revitalization of the gaming ecosystem resulting in disruption as new market players assume market share for existing providers. The growth of LTE, smartphone and tablet devices, social media/networking, mobile payment, HTML5 technology, cloud-based gaming, and brand's deeper engagement represent some key factors that are pushing this wave to make the 2013 - 2015 period explosive for SoLoMo gaming.

View Full Report Details and Table of Contents

This report is must reading for anyone with a vested interest in the mobile gaming industry or considering a market entry strategy. This research is also critical for any company in the social and/or location-based mobile application space as SoLoMo gaming is poised to become a significant source of revenue throughout the value chain for players who identify, understand, and capitalize upon these trends.

Companies in Report:

PopCap, GREE, Electronic Arts (EA), Playdom, Massive Damage inc., Grey Area Ltd., Yelp, DeNA, inOnRoad, Blippar, int13.net, Booyah, Zynga, Nexon, FirmVille, CityVille, Alibaba, Ubitus inc., OnLive, NHN Japan, NTT Docomo, FriendSter, AT&T, Orange, Vodafone, KDDI, Sony, Locaid, PaymentOne, Simplelifeform.com, Live Gamer, Blizzard Entertainment, America Online, Gaia, WeeWorld, CloudMade, Gaikai, Burst.ly, App.net, MoPub, W3i, Rovio, PayPal, Gameloft, France Telecom, Bouygues Telecom, SFR, NRJ, mPass, MasterCard, Everything Everywhere, Deutsche Telekom, Orange, Barclay, Giesecke, Devrient, McDonalds, Oracle, Nike, Starbucks, Nokia, H&M, Loopt, Google, Yahoo, Bing, Mixi, Facebook, Pinterest, Twitter, Foursquare, Apple, QQ

Key Findings:

- SoLoMo gaming market value (core + market shift) is estimated to reach $6.15 billion USD by 2017
- SoLoMo gaming is going to replace certain existing ecosystem market players with new entrants
- SoLoMo gamer-base including Core & Shifted gamer is estimated to increase 12 times by 2017
- Virtual Goods will be the key for revenue monetization holding more than 50% market share
- 35+ age bracket is the high payer in SoLoMo gaming platform

Target Audience:

- Mobile network operators
- Virtual goods solution providers
- Cloud gaming platform providers
- Mobile HTML5 solution providers
- Mobile Application store providers
- Mobile gaming investment companies
- Mobile social and location game platform developers
- Mobile gaming marketing and consultancy companies
- Mobile game development and publishing companies
- Mobile Ad network, payment solutions and content providers

About Fast Market Research
Fast Market Research is an online aggregator and distributor of market research and business information. Representing the world's top research publishers and analysts, we provide quick and easy access to the best competitive intelligence available. Our unbiased, expert staff will help you find the right research to fit your requirements and your budget. For more information about these or related research reports, please visit our website at http://www.fastmr.com or call us at 1.800.844.8156.

Browse all Wireless research reports at Fast Market Research

You may also be interested in these related reports:

- Mobile Gaming Asia: Market and Forecast Analysis, 2nd Edition
- Mobile Security and Privacy in 3G & LTE: Strategies, Solutions and Market Forecast Analysis 2012-2017
- Mobile Gaming Piracy: Market Analysis, Initiatives and Solutions to Defeat Game Piracy in 3G, LTE and the Cloud Ecosystem
- Wireless Communication Chipsets (Wi-Fi/WLAN, Wireless Display/Video (HD & WHDI), Mobile WiMAX & LTE (4G), ZigBee, 802.11, 802.15.4 & 802.16) Market in Consumer Electronics & Automation Applications, Global Forecast & Analysis (2012 - 2017)
- Mobile Marketing in India: Opportunity Analysis and Forecast 2012-2017
- Cloud Telephony: Technology and Market Analysis & Forecast 2012-2017
- Mobile Gaming Asia: Market and Forecast Analysis
- Mobile Acceleration Market: (Web/Content, Network, Application, Device) Global Advancements, Business Models, Technology Roadmap, Forecasts & Analysis (2012 - 2018)
- Subscriber Data Management (SDM) with LTE and Beyond: Market Opportunities and Forecasts 2012 - 2017
- Bring-your-own-device (BYOD), Consumerimization of IT (Co-IT) and Enterprise Mobility Market - Global Advancements, Business Models, Market Forecasts & Analysis (2012 - 2017).
Media Relations Contact