Tagliamonte & Associates Launch a Dozen New Community Pages on Website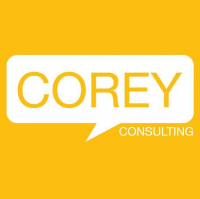 Fort Lauderdale, FL -- (SBWire) -- 08/21/2013 --Tagliamonte & Associates, a South Florida real estate firm, has added several new community pages to its extensive listing at TagliamonteTeam.com. These represent the most popular residential neighborhoods in the Broward and Palm Beach Counties, and were introduced in response to the growing demand for homes in the region.

The 12 new pages include such fast-growing communities as Bel Air, Bay Colony, Lauderdale-by-the-Sea, Hillsboro Mile, and Las Olas. Each community bears a full profile that includes images, a map locator, detailed descriptions, and an up-to-date listing of available properties. The properties listed under each page also feature their own detailed profiles, providing information on their specifications, features, and amenities.

Community and property data is drawn from the MLS Database, a major real estate source, in order to ensure accuracy. The company regularly updates the pages in response to new developments and listings. As with the overall website, these new additions are intended to provide a comprehensive and convenient resource for homebuyers.

In addition to its significantly-expanded communities section, Tagliamonte's website features a range of other functions, including private listings, an advanced property search function, and a paperless contact form. The well-organized website reflects the realty group's express dedication to employing new strategies and technologies in its provision of real estate services.

About Tagliamonte & Associates
Tagliamonte & Associates was founded by Sandra Tagliamonte, a well-established Broker Associate with over a decade of experience in selling Broward, Palm Beach, and Fort Lauderdale Homes. She is a member of the prestigious Master Brokers Forum, an organization representing South Florida's most elite real estate professionals.
Media Relations Contact