South Beach Smoke Weighs in on "The Ambiguous Allure of the E-Cig"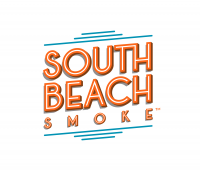 Miami, FL -- (SBWire) -- 08/28/2013 --The New York Times recently acted as the catalyst for a roundtable discussion on the hot topic issue of electronic cigarettes. The debaters included professors, researchers, bloggers, activists and more sharing their views on the allure and the future of e-cigs. The missing voice in the discussion is from the perspective of a leading e-cigarette brand, like South Beach Smoke.

South Beach Smoke, an industry leader in electronic cigarettes, believes that the allure of their brand is evoking an era where smoking was widely accepted, and even revered as an alluring social custom. The appeal of e-cigarettes is that you get that look, feel and taste of a real cigarette, but with no ash, no smell, no smoke, no tobacco, no tar…just pure vapor. No ifs, ands or "butts" about it.

A point that all parties agree on is that more research needs to be done. Revolutionary products, like electronic cigarettes, require a lot of research. As much as South Beach Smoke, would love to be proactive and conduct studies of their own; they are aware of the need for solid unbiased and unaffiliated research. Remaining patient and allowing expert researchers to conduct their own independent studies is the stance of South Beach Smoke. In the meantime, the company is diligent in maintaining regulatory compliance.

When it comes to impending FDA regulations, South Beach Smoke welcomes the guidelines and looks forward to adhering to them. As a company that has 100% USA made nicotine juice, it proudly stands behind its high quality ingredients.

While the future of the electronic cigarettes may be a bit hazy, companies like South Beach Smoke move forward providing a quality smoke-free product that smokers, the government, and other debaters can get behind.

South Beach Smoke provides a realistic smoking experience with a battery-powered device. Electronic cigarettes, or e-cigs as they are commonly known, are a high-tech, non-flammable solution for obtaining nicotine without exposure to tobacco. The Deluxe Starter Kit provides the necessary items to begin enjoying the freedom and satisfaction of smoking an electronic cigarette. This kit includes a Lithium Ion Standard Battery, a portable wall charger, a USB charger and five nicotine cartridges. South Beach Smoke offers 10 flavored cartridges: Tobacco Classic, Tobacco Blue, Tobacco Gold, Menthol, Chocolate, Vanilla, Cherry, Peppermint, Pina Colada, and Peach. All flavors come in five different strengths: Bold (24mg), Full Flavored (18mg), Light (12mg), Ultra-Light (6mg) and no nicotine (0mg).

As a leading provider of electronic cigarettes, and consistently ranked #1 on numerous review sites, South Beach Smoke's products are high quality, affordable and customer service is their top priority. For more information on purchasing a starter kit, visit http://www.southbeachsmoke.com.
Media Relations Contact