Calibre International Realty Launches New Website - CalibreRealty.com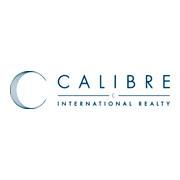 Miami Beach, FL -- (SBWire) -- 03/26/2014 --Calibre International Realty, a leading specialist on Miami Beach Luxury Real Estate, has launched CalibreRealty.com, the group's official website.

Designed by a professional web development company, the new website incorporates state-of-the-art features and functions for an enhanced experience. Powerful servers allow for quick navigation between pages, while the website's aesthetic minimalist style facilitates searches.

CalibreRealty.com was launched in order to provide a comprehensive and convenient guide to luxury Miami Beach Waterfront Homes and condos. The Internet has become an increasingly popular tool for real estate searches, particularly among the growing proportion of international homebuyers that comprise the South Florida market; with this trend in mind, the website was designed with a translation tool that converts its content to either Spanish, Portuguese, Italian, French, or German, which are the languages most commonly spoken by foreign buyers.

CalibreRealty.com has distinct sections dedicated to Featured Listings, Condos, Homes, and Communities, each with informative and detailed profiles. Users can also find sections for a variety of services and functions, including leasing and selling services; an advanced search tool that can pinpoint desired properties based on customized criteria; a professionally-written blog that provides valuable updates on the South Florida real estate market; and profiles on the firm's key figures. There is even the option of creating an account for the website for a more personalized experience.

Overall, the CalibreReatly.com is well-organized, attractive, and optimized for ease-of-use. Such meticulous attention to efficiency and customer service reflects Calibre International Realty's dedication to providing the most cutting-edge real estate solutions in the industry.
Media Relations Contact