SWEAT IT OUT Has Added New COOLMAX Apparel to Their Catalog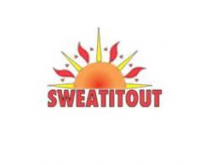 Norristown, PA -- (SBWire) -- 04/24/2014 --For those individuals that lead an active lifestyle, frequently working out, running and playing sports, compression gear helps to maintain energy and stamina. Wearing the right compression gear can also aid in the rehabilitation of an injury. When interested in high-quality, uniquely designed compression shirts and apparel, SWEAT IT OUT® is announcing they have added a number of COOLMAX® gear to their catalog. Whether needing shirts, shorts, or socks, there are products that provide comfort for any level of workout.

After extensive studies, it was found that COOLMAX® provides a number of advantages that typical compression gear has failed to do. While individuals are involved in various activities, this elite fabric allows those who wear COOLMAX® to stay cool, stay hydrated, stay comfortable, and keep the heart rate lower. By utilizing the technology and benefits of COOLMAX apparel, there is added range of motion, as no muscles are restricted from movement.

Perfect for any sports season, from football, soccer, baseball, lacrosse, and even track and field, athletes will experience improved cardiovascular efficiency with reduced fatigue when it comes to crunch time. They can be worn by themselves, or under a uniform. When perspiring, the COOLMAX® gear from SWEAT IT OUT® is proven to dry faster with its large surface area of fibers and open structure to drive sweat away from the body.

There is not a better way to get the most out of every workout while achieving maximum comfort. When recovering from injury, the gear will reduce swelling and increase the oxygen flow to areas of injury. SWEAT IT OUT® provides their valued clientele with the highest quality of gear so they can stay active and dry during all performances. To hear more about their loose and tight fitting gear, be sure to browse their products on the website today.

About Sweat It Out
SWEAT IT OUT® specializes in TRUE COMPRESSION for both the Upper and Lower body to help prevent injuries and also to help with rehabilitation from an existing injury.

SWEAT IT OUT® Performance Compression shorts, Performance Compression Tops, Running Gear, and Performance Compression Pants are made from a unique, powerful fabric designed to be worn next to the skin for a tight fit providing true compression to the underlying tissue and muscle without restriction or discomfort. The Lycra® content in these garments is the highest available for stretch and recovery.

For more information about SWEAT IT OUT® and its products, visit http://www.sweatitout.com/.
Media Relations Contact