Village Catering Now Offering Wonderful Packages for Summer 2015 Weddings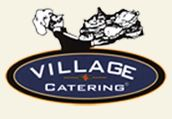 Philadelphia, PA -- (SBWire) -- 07/07/2014 --Since its summertime, Village Catering is offering tons of wedding packages for summer 2015. Plenty of people want that perfect summer wedding and this Philadelphia catering company is the place to choose. This company has been catering for twenty years and has customized wedding packages.

They offer a wide variety of food packages. One of their five hour packages has Viennese spreads with cakes, salads, fruit, champagne, a delicious wedding cake, a disc jockey for those who love to dance, beautiful centerpieces, and a choice of four entrees such as grilled chicken, ham, pork and beef.

Another package provides varies soups, steak, lobster, different types of veal, yummy potatoes, fresh veggies, and tea, coffee, and alcohol. Limousine service for the bridal party and private parking, video recording, is included in this package as well.

There's also a package that includes delicious pastries and desserts, beautiful flowered centerpieces, along with omelets and breakfast foods such as French toast, eggs, waffles, pancakes. Those who don't drink alcohol, can opt for juice, tea, decaf coffee, iced tea or soda.

In regards to these packages, there's always an option for someone. If a person in the party isn't meat eater, there are always foods such as vegetable medley or broccoli and of course salad with several types of dressings.

Tables are set-up with the best china and come with different colored napkins. This Philadelphia catering company gives an option to customize the meal for the bridal party and family.

The place is breathtaking and has a photographer to capture those special moments to share with family and friends. Guests and their family will be provided with the best tunes from wonderful DJ's. Therefore, this summer, be sure to check out Village Catering for a beautiful wedding for summer 2015.

About Village Catering
As a full-service catering business, Village Catering provides their guests and parties with affordable, customized options. Their thorough attention to detail includes upscale dining menus and every decoration that a party is interested in. This includes quality paper products, china, linens, tables, chairs, tents and complete event planning from a catering specialist. Village Catering sets the standards high and believes in custom-tailoring the menu to satisfy clients and their guests to make their occasion the best it can be.

To learn more, visit http://www.villagecatering.com/.
Media Relations Contact