Té Revesz Interviews Nobel Laureate Edmund Phelps on "Global Reach" on VoiceAmerica Business Channel
Global Reach host Té Revesz & Charles Kolb (French-American Foundation) interview Nobel Laureate Edmund Phelps, author of Mass Flourishing: How Grassroots Innovation Created Jobs, Challenge, and Change. How do nations create prosperity? How do traditional values suffocate innovation? And how can Western nations regain "high dynamism"?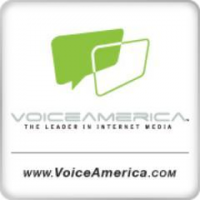 Phoenix, AZ -- (SBWire) -- 07/09/2014 --What makes nations flourish? How have Western nations lost the ability to create mass prosperity and dynamic, grassroots innovation?

Nobel Prize-winning economist Edmund Phelps appears on Global Reach: Winning in World Markets. Host Té Revesz interviews him on his theory laid out in his awarding-winning book, Mass Flourishing: How Grassroots Innovation Created Jobs, Challenge, and Change that the modern values embraced by Western nations fueled widespread innovation by empowering millions of people to think of, develop, and market innumerable new products and processes. Such dynamic grassroots innovation in turn created not just material wealth, but meaningful work, self-expression, and personal growth for growing numbers of its citizens — in short, "mass flourishing."

But now, Phelps argues, the West has lost its way. Instead of high dynamism, grassroots innovation and mass prosperity, the U.S. and Europe are producing economic stagnation and declining real incomes? Why?

French-American Foundation president, Charles Kolb joins Té to probe Phelp's assertion that the root cause of the malaise has been the resurgence of "traditional" values on both the left and right. What do the Western nations need to do to regain momentum? What kinds of institutional changes are needed to restore them to states of high dynamism? And how can they get there

Edmund Phelps, author of Mass Flourishing: How Grassroots Innovation Created Jobs, Challenge, and Change (Princeton University Press, 2013), was the winner of the 2006 Nobel Prize in Economics. He is McVickar Professor of Political Economy at Columbia University and Director of its Center on Capitalism and Society.. His career began with a stint at the RAND Corporation. Back east in 1960, he held positions at Yale and its Cowles Foundation until 1966, then a professorship for five years at Penn. In 1970 he moved to New York and joined Columbia in 1971. Phelps's work can be seen as a program to put "people as we know them" back into economic models – to take into account the incompleteness of their information and their knowledge and to study the effects of their expectations and beliefs on the workings of markets. He has adopted this perspective in studying unemployment and inclusion, economic growth, business swings and economic dynamism." http://www.edmundphelps.com/

About Global Reach: Winning in World Markets
Global Reach: Winning in World Markets embraces the opportunities and challenges companies encounter when operating in multiple countries and cultures, working with widely varied languages, attitudes, religions and legal regimes. Entrepreneurs, experts and executives share the strategies and tactics they use to succeed in fast changing world markets: cross-cultural communication, global branding, media and marketing, transportation and manufacturing, the future of finance, alternative investment strategies, innovation and IP protection, micro-lending and mentorship. Thought leaders explore 21st century megatrends that impact international companies and the planet we share, and suggest ways in which our listeners can become engaged. Global Reach: Winning in World Markets airs live on Thursdays at 11 AM Pacific / 1 PM Central / 2 PM Eastern on The VoiceAmerica Business Channel. To access the show, log on at http://www.voiceamerica.com/show/1984/global-reach. All shows will be available in Té Revesz's Content Library on The VoiceAmerica Business Channel for on-demand and pod cast download. For more information contact Té Revesz at 1-212-519-9920 or trr@globalreach-sbi.com.

Listeners can download the current versions of the VoiceAmerica Talk Radio App at:
Google Play: https://play.google.com/store/apps/details?id=com.airkast.VA_MASTER&hl=en
iTunes: https://itunes.apple.com/us/app/voiceamerica-talk-radio-network/id412135954?mt=8#
Kindle: http://www.amazon.com/AirKast-Inc-Voice-America/dp/B00IGH8WPO -

ABOUT Té Revesz
Té Revesz is known for her ability to conduct strategic research on a global basis and for her creativity in handling complex business challenges. As principal of GlobalReach-SBI (www.globalreach-sbi.com), a research and advisory firm with a network spanning over 60 countries, Té provides clients with strategic business intelligence on market opportunities and risks. She covers such diverse areas as global branding, new product development, payments and financial services, manufacturing, clinical trials, and political risk. An expert in primary research, Té has interviewed business, government and labor leaders, doctors and technical experts — and has managed focus groups — around the world. Prior to founding her own firm, Té headed the Industrial & Healthcare Practices of FIND /SVP's Strategic Consulting & Research Group and taught at the Zicklin School of Business (Baruch/CUNY). She was the Editor of Business International's eponymous flagship newsletter and helped create its country risk service.

About VoiceAmerica/World Talk Radio, LLC
The VoiceAmericaTM Network offers the latest conversations in a talk radio format, providing education, interaction, and advice on key issues live, on demand as well as through pod cast download. If interested in hosting a talk radio show on VoiceAmerica Network, contact Jeff Spenard, President of Internet Radio at 480-294-6417

Contact Executive Producer Tacy Trump at480-294-6421 for advertising / sponsorship information or other show details.

World Talk Radio, LLC is the world leader in online media broadcasting and the largest producer and distributor of live internet based talk radio and TV, delivering over 1,000 hours of programming weekly on its VoiceAmerica™ Network (http://www.voiceamerica.com) and WorldTalk Radio Network (http://www.worldtalkradio.com) as well as live and on-demand video content on VoiceAmerica.TV (http://www.voiceamerica.tv). Featuring more than 200 hosts broadcasting to eight niche community based channels: its flagship VoiceAmerica™ Variety Channel, VoiceAmerica™ Health & Wellness Channel, VoiceAmerica™ Business Channel, VoiceAmerica Sports, 7th Wave Channel, The Green Living Channel, VoiceAmerica Kids Channel and World Talk Radio Variety Channel. VoiceAmerica™ TV offers targeted and exclusive video programming channels. World Talk Radio, LLC is one of the pioneers in internet broadcasting, producing and syndicating online audio and video, offering an innovative, effective and comprehensive digital broadcast platform. Digital Publishing through its 10 years of broadcast and media experience along with our seasoned staff of Executive Producers, Production and Host Services Group, World Talk Radio, LLC provides an internet radio and video platform for new, emerging and veteran media personalities to expand and monetize their business and brand in an online digital medium.
Media Relations Contact