Contemporary Artist Dedicates Career to Stopping Violence on the Streets
Amazing women who are on a mission to change the world one conversation or one hundred at a time.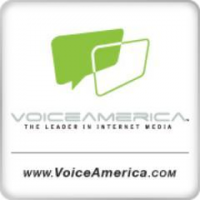 Phoenix, AZ -- (SBWire) -- 10/06/2014 --When is the violence going to stop? How many children must be killed each year before we say "Stop the Madness?" In Contemporary Artist Lin Evola's world the number was 1000 in Los Angeles alone and that was enough for her to say "I'm going to do something about this." With that the Peace Angel Project was born.

For decades Lin has dedicated herself to this project and in asking humans to give up the weapons they use in war it gives her the sense of hope and possibility that the community is ready to build. Weapons of violence come in all forms and her mode of creating art includes non-active nuclear ICBM stainless, land mines, cluster bombs street weapons such as guns, knives and can even include needles. The weapons destruction changes the nature of the use of the metal. Lin realizes she can melt down physical material but she can't melt down a lack of kindness.

Lin knows how fitting it is that the first Peace Angel Monument be erected in Downtown Los Angeles where over 224 languages are spoken. It is truly the platform for diversity. The design of this Monument includes a Peace Angel holding children with a cornucopia at her feet.

The Monument will include thousands of weapons and is receiving massive support from both Politicians and citizens alike. Included on the base called "The Conversation" will be the life sized figures of 32 incredible people who have impacted the world. In Lin's words: "To manifest real peace a level of well-being has to be engaged. It is a powerful message to leave examples of those who took a stand for peace and contributed to the betterment of our world on both a microcosmic and macrocos mic levels."

Radio Talk Show Host Georgene Summers has a Mission too. That is to impact the lives of women around the world and she is doing it with her provocative, intoxicating, informative show On The Edge With Georgene Summers weekly on Voice America Variety Wednesdays at 10AM PT 1PM EST.

The show is designed to empower, encourage, enable and inspire women to take back their Power, live their lives to the fullest and realize all of their dreams for growth and greatness. Summers deftly attacks subjects like: Slaying Your Emotional Vampires; Passion, Power, Purpose; Getting Rid of Fear; Trigger for Change; Woman x Ten and a litany of others like He Said, She Said, Human Needs, Reinventing Yourself. The show is powerful and informative and filled with the rules and tools to help people make the changes they need to have the life that they deserve and desire.

The second segment of her powerful show is called Smart Talk where Summers interviews empowered, empowering women who have made an impact on the world. This is truly a show to listen to at
http://www.voiceamericavariety.com

Women and men will come away changed for life or at least will want to examine their own lives and begin making some changes. The Platform for these life changes is an incredible one as Voice America is the largest Talk Network in the World and their reach is unparalleled. On The Edge With Georgene Summers is eye-opening, exciting and informative.

Summers also has an incredible 7 day Power Packed Audio Program valued at $450.00 that she is offering to listeners. The Key: Unlocking The Door To Love which can be purchased at http://www.ontheedgewithgeorgene.com for ONLY $47.00!

Contact: Executive Producer Tacy Trump at 480-294-6421 for advertising/sponsorship or other show details.

About VoiceAmerica
VoiceAmerica.com is the world leader in online media broadcasting and the largest producer and distributor of live internet based talk radio , delivering over 300 hours of programming weekly on its VoiceAmerica™ talk radio Network (http://www.voiceamerica.com). Broadcasting to seven niche community based channels: its flagship VoiceAmerica™ Variety Channel, VoiceAmerica™ Health & Wellness Channel, VoiceAmerica™ Business Channel, VoiceAmerica Sports, 7th Wave Channel, Empowerment, and VoiceAmerica Kids Channel. VoiceAmerica.com is one of the pioneers in internet broadcasting, producing and syndicating online Live and on-demand talk radio, offering an innovative, effective and comprehensive digital broadcast platform. Digital Publishing through its 15 years of broadcast and media experience along with our seasoned staff of Executive Producers, Production and Host Services Group, VoiceAmerica.com provides an internet radio platform for new, emerging and veteran media personalities to expand and monetize their business and brand in an online digital medium.
Media Relations Contact