Mineral Sand Market - Global Industry Analysis and Forecast 2014-2020
Persistence Market Research is released upcoming report on title "Mineral Sand Market: Global Industry Analysis and Forecast 2014-2020".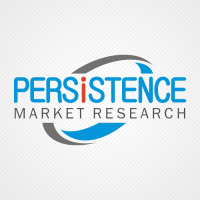 New York, NY -- (SBWire) -- 05/11/2015 --Mineral sand industry involves mining and processing of titanium dioxide and zircon products such as ilmenite, rutile and upgraded TiO2products of synthetic rutile and slag. Both titanium dioxide and zircon have different properties and have distinct end-users. Titanium dioxide is used as whitening pigment in paper processing, plastics and paints and coatings. Titanium dioxide is also used in welding flux wire cord and titanium metal. Zircon is used in production of ceramic tiles. Other applications for zircon are foundry and refractory castings, zirconia and zirconium chemicals which are used in nuclear rods and catalytic fuel converters.On the basis of product types the market for mineral sand is divided as zircon, rutile, synthetic rutile, chloride slag, sulphate slag and ilmenite among others. Rutile, synthetic rutile, chloride slag, sulphate slag and ilmenite are the products types of titanium dioxide. Upgraded ilmenite (chloride slag, sulphate slag and synthetic rutile) had the largest market share in mineral sand industry.

Buy Full Report: http://www.persistencemarketresearch.com/market-research/mineral-sand-market.asp

The market for mineral sandwas driven by substantial demand from buildings and construction industry. Paints and coatings, PVC piping and ceramic tiling are the major buildings and construction applications in which mineral sand is used.Titanium dioxide is one of the key ingredients in paints and coatings, PVC pipes and fittings. Titanium pigment is also used in plastics, paper processing, inks and fibers. In addition, titanium pigment in cosmetics, food and pharmaceutical applications.Titanium metal is used in aerospace and military applications. Zircon is used in manufacturing of ceramic tiles, tableware and sanitary ware among others. In addition, zirconia and zirconium based chemicals are used in pigments, catalysts, refractory, fiber optics and electronics among others. Metal and other end-users such as aerospace and automotive are likely to provide major opportunity for the mineral sand market in upcoming years. However, fluctuating raw material prices along with environmental regulations can have major impact on the market and is likely to hinder the growth of the market during the forecast period.

In terms of demand, Asia Pacific was the leading region inmineral sandmarket. China had the largest demand for both titanium dioxide as well as zircon owing to huge demand from buildings and constructionindustry coupled with huge demand from automotive industry. However, other countries such as India, Japan and Korea are likely to exhibit more demand for mineral sand in upcoming years. Asia Pacificwas followed by North America. U.S. had the largest demand for mineral sands. The demand was huge owing to increasing demand from various applications such as ceramic tiles and flooring and sanitary ware among others. Europe had the third largest market share in mineral sand market. Growing demand frombuildings and construction is driving the mineral sand market in Europe. European countries such as Germany and the UK were the major consumers of mineral sand in this region. However, stringent environmental regulations associated with paints and coatings industry in European Union can act as a major restraint for the market in upcoming years. Rest of the World market is anticipated to have stable demand for minerals sand market in near future.Latin America is one of the largest markets for mineral sand in the Rest of the World. However, growing construction activities in the Middle East regionis anticipated to offer more opportunity for mineral sand market in upcoming years.

The market for mineral sand is concentrated and is dominated by global manufacturers. Some of the key manufacturers in themineral sandmarket areIluka Resources Ltd.,Rio Tinto plc,Tronox Limited, Kenmare Resources and Vilnohirsk and Irshansky among others. South Africa and Australia are the major producers of mineral sand across the globe.

Request Full Toc: http://www.persistencemarketresearch.com/toc/4519

Key points covered in the report:

1) Report segments the market on the basis of types, application, products, technology, etc (as applicable)

2) The report covers geographic segmentation

North America
Europe
Asia
RoW

3) The report provides the market size and forecast for the different segments and geographies for the period of 2010 to 2020

4) The report provides company profiles of some of the leading companies operating in the market

The report also provides porters five forces analysis of the market.

Visit our blog at: http://pmrblog.com/

About Persistence Market Research
Persistence Market Research (PMR) is a U.S.-based full-service market intelligence firm specializing in syndicated research, custom research, and consulting services. PMR boasts market research expertise across the Healthcare, Chemicals and Materials, Technology and Media, Energy and Mining, Food and Beverages, Semiconductor and Electronics, Consumer Goods, and Shipping and Transportation industries. The company draws from its multi-disciplinary capabilities and high-pedigree team of analysts to share data that precisely corresponds to clients' business needs.

PMR stands committed to bringing more accuracy and speed to clients' business decisions. From ready-to-purchase market research reports to customized research solutions, PMR's engagement models are highly flexible without compromising on its deep-seated research values.
Media Relations Contact