Risk Analytics Market 2015 Review, Research, Trends, Industry Size, Share and Forecast 2019
Global Risk Analytics Market to grow at a CAGR of 13.95% over the period 2014-2019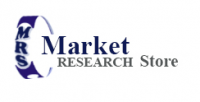 Deerfield Beach, FL -- (SBWire) -- 08/21/2015 --Global Risk Analytics Market to grow at a CAGR of 13.95% over the period 2014-2019. Risk analytics is defined as an effective tool to control risk and use various assumption, risk prevention, and risk retention for managing uncertain events. Risk can be financial as well as operational or strategic in nature. Risk analytics started when financial organizations started realising the loss of their information and capital and thus started developing models and formulas to hedge against unforeseen risk and reduce regulatory capital. The risk analytics process includes the risk identification, priority segmentation, and use of internal and external data to measure the risk, information collection, and take the appropriate measures to minimise risk. Also by analysing historical risk patterns, future risks can be predicted and necessary actions and business decisions can be taken. Organizations develop risk models to optimize and mitigate risk which can negatively affect organization's product or services.

Request For Report Sample @
http://www.marketresearchstore.com/report/global-risk-analytics-market-2015-2019-4783#requestSample

About the Report
According to the latest report, organizations are increasingly focusing on risk management solutions, as they help to improve business processes and increase ROI.

Various analytics solutions, such as credit risk solutions for banking and insurance companies, are enabling risk functions so as to add value to an organization's performance management for risk-based customer segmentation and adjusted rate of return.

"Risk analytics solutions enable compliance, manage risk and optimize the risk to the ideal level in order to achieve maximum benefits,".

Enquiry Before Buying @
http://www.marketresearchstore.com/report/global-risk-analytics-market-2015-2019-4783#reportPriceDetails

Covered in this Report
This report covers the present scenario and the growth prospects of the Global Risk Analytics Market for the period 2015-2019. To calculate the market size, the report considers revenue generated from risk analytics solutions, software, tools, applications, services, support, and maintenance.

The report also presents the vendor landscape and a corresponding detailed analysis of the major four vendors in the market. It provides a geographical segmentation of the market for 2014 and details of the major drivers, challenges, and trends in the market. It also provides a segmentation based on analytical solutions, applications and end-users in the market.

Visit Complete Report's Table of Content Here:
http://www.marketresearchstore.com/report/global-risk-analytics-market-2015-2019-4783

The new report also emphasizes uptake from the BFSI sector, which is expected to be the major user of risk analytics solutions through the projected period. Many banking organizations have started implementing risk management solutions to comply with stringent government regulations and to reduce risk when investing.

"Banking and insurance organizations have increased their investments in the adoption of risk analytics solutions, which is a key trend expected to continue through to 2019,".
Media Relations Contact