Bromine Market - APEC to Exhibit the Fastest Growth by 2014-2020
Persistence Market Research Pvt. Ltd is released new forthcoming report on title "Bromine Market: Global Industry Analysis and Forecast 2014 - 2020".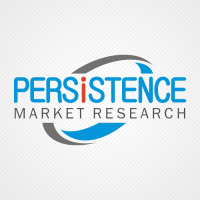 New York, NY -- (SBWire) -- 08/25/2015 --Bromine is a colorless soluble crystalline mineral halide salt which is extracted from brine pools. Various types of bromine are used in the industry such as hydrogen bromide, organobromine and clear brine fluids. Bromine and its derivatives are used in a wide range of applications such as pharmaceuticals, gas drilling, flame retardants, oil, biocides, plasma etching, fumigants, flow battery and PTA synthesis. Its end-user industries include water treatment, electronics, furnishing, automotive, agricultural, oil & gas, textile and construction among others.

Request Full TOC: http://www.persistencemarketresearch.com/toc/4274

In 2012, China was the largest producer of bromine after Israel and the U.S. However, the demand for bromine continues to outpace its supply in the country owing to rising demand from its end-user industries. While the global market is significant and witnessing a moderate growth, major growth potential for the market comes from China. With the rapidly expanding pulp &paper industry, strong demand for oil and gas is anticipated to boost the domestic oil industry, thereby driving the demand for bromine products. Moreover, the demand for furniture, electronics, flame retardants for textile, and toy industries also offers growth potential for bromine manufacturers in China.

The global demand for bromine is expected to increase over the forecast period despite its ban in European economies owing to health issues and its harmful impact on the environment. Demand for bromine is expected to be driven primarily by its usage in development of new applications, thus resulting in a demand-supply imbalance in the future as demand is expected to surpass the production capacity. Leading players such as Albemarle Corporation, Chemtura Corporation and Israel Chemicals Ltd. operate as major manufacturers having footprint in the some of the biggest markets such as China, Israel and the U.S.

The global market for bromine has witnessed noticeable growth on account of stringent environmental policies and favorable regulations encouraging the use of bromine in coal fired power plants for the purpose of reducing mercury containing effluents. Moreover, increasing use of flame retardants in automotive and electronic industries has contributed towards the growth of the market.

Growing demand for oil & gas is expected to be one of the major factors driving the demand for bromine over the forecast period. In addition, increasing application scope of bromine in water treatment, disinfectants, and fumigants have also contributed towards the growth of the market.

However, the growing emergence of non-halogenated substitutes of brominated flame retardants has led to increasing health concerns which are expected to hamper the growth of the market. Increasing use of bromine in mercury reducing agents for thermal power plants is anticipated to provide new opportunities for the growth of the market.

Asia Pacific was the largest consumer for bromide and is also expected to witness the fastest growth on account of the rising industrial activities in developed as well as emerging economies such as Japan, South Korea, China and India. The demand for bromine & its derivatives in these markets is fueled by demand from end-user industries such as oil & gas, construction, automotive, textiles, electronics, and water treatment.

Albemarle Corporation, Chemtura Corporation, Honeywell International Inc,Hindustan Salts Ltd.,Israel Chemicals Ltd., Jordan Bromine Company Ltd., Morre-Tec Industries Inc., and Tosoh Corporation are some of the key manufacturers of bromine dominating the market.

Request Full Brochure of this report: http://www.persistencemarketresearch.com/samples/4274

Key points covered in the report

1) Report segments the market on the basis of types, application, products, technology, etc (as applicable)

2) The report covers geographic segmentation

North America

Europe

Asia

RoW

3) The report provides the market size and forecast for the different segments and geographies for the period of 2010 to 2020

4) The report provides company profiles of some of the leading companies operating in the market

5) The report also provides porters five forces analysis of the market.-

About Persistence Market Research (PMR)
Persistence Market Research (PMR) is a full-service market intelligence firm specializing in syndicated research, custom research, and consulting services. PMR boasts market research expertise across the Healthcare, Chemicals and Materials, Technology and Media, Energy and Mining, Food and Beverages, Semiconductor and Electronics, Consumer Goods, and Shipping and Transportation industries. The company draws from its multi-disciplinary capabilities and high-pedigree team of analysts to share data that precisely corresponds to clients' business needs.

PMR stands committed to bringing more accuracy and speed to clients' business decisions. From ready-to-purchase market research reports to customized research solutions, PMR's engagement models are highly flexible without compromising on its deep-seated research values.
Media Relations Contact