Nitrogen Market(2015 - 2021): Report Maps the Qualitative Impact of Various Market Factors on Market Segments and Geographies.
Persistence Market Research Pvt. Ltd is released new forthcoming report on title "Nitrogen Market: Global Industry Analysis and Forecast to 2015 to 2021".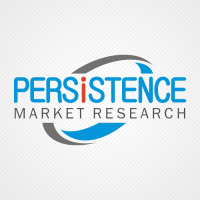 New York, NY -- (SBWire) -- 01/06/2016 --Nitrogen is an odorless, colorless chemical element which is a source of raw material in various important industrial compounds such as nitric acid, ammonia, and cyanides. It occurs in majority of the organisms, primarily amino acids such as proteins, and nucleic acids (RNA and DNA). Nitrogen is widely used as fertilizers where synthetically manufactured nitrates and ammonia are some of the vital industrial fertilizers used in the agrochemical industry. Other than fertilizers, nitrogen compounds are versatile organics used in industrial applications, developing Kevlar fabric and pharmaceutical drugs such as antibiotics.

Request Full Brochure of this report: http://www.persistencemarketresearch.com/samples/4328

The global market for nitrogen has been witnessing noticeable growth mostly due to the development of the fertilizer industry. Moreover, long term leases of ammonia vessels at fixed prices have enabled large scale companies to manage transportation costs thereby providing economical delivery to the consumers in developed as well as developing regions. These companies also own manufacturing facilities as well as major supply contracts with certain region emerging economies such as China thereby gaining flexibility and logistics strength for the imports.

Growing demand for fertilizers on account of increasing food grain production is anticipated to boost the demand for nitrogen over the forecast period. However, increasing health and environmental concern regarding the ill effects of nitrogen based chemical fertilizers are expected to slow down the growth of the market. Increasing focus towards developing bio –based agrochemicals such as nitrogen fixation biofertilizers are anticipated to provide new opportunities for the growth of the market. North America remained the largest consumer for nitrogen. However, Asia Pacific is expected to lead the market over the forecast period on account of increasing use of agrochemicals and rising industrial activities in emerging economies such as China and India.

Request Full TOC: http://www.persistencemarketresearch.com/toc/4328

Agrium Inc., PotashCorp, ICL Fertilizers, K+S AG, Sinofert, Sociedad Química y Minera de Chile(SQM), andThe Mosaic Company among others are some of the major manufacturers of nitrogen dominating the market.

Key points covered in the report
1) Report segments the market on the basis of types, application, products, technology, etc (as applicable)
2) The report covers geographic segmentation
North America
Europe
Asia
RoW
3) The report provides the market size and forecast for the different segments and geographies for the period of 2010 to 2020
4) The report provides company profiles of some of the leading companies operating in the market
5) The report also provides porters five forces analysis of the market.-

About Persistence Market Research (PMR)
Persistence Market Research (PMR) is a full-service market intelligence firm specializing in syndicated research, custom research, and consulting services. PMR boasts market research expertise across the Healthcare, Chemicals and Materials, Technology and Media, Energy and Mining, Food and Beverages, Semiconductor and Electronics, Consumer Goods, and Shipping and Transportation industries. The company draws from its multi-disciplinary capabilities and high-pedigree team of analysts to share data that precisely corresponds to clients' business needs.

PMR stands committed to bringing more accuracy and speed to clients' business decisions. From ready-to-purchase market research reports to customized research solutions, PMR's engagement models are highly flexible without compromising on its deep-seated research values.
Media Relations Contact