Quality Credit Repair, Helping Clients Reclaim Lives After Bankruptcy, Appears on Radio Show Credit Tip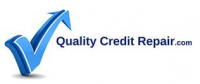 Philadelphia, PA -- (SBWire) -- 01/21/2016 --Tony Robbins, a famed motivational speaker best-known for guiding hundreds of thousands of Americans through financial hardship, as well as counseling them on how to head off problems and provide for their future during times where their financial situation is brighter, has written plenty on the subject of bankruptcy. Robbins calls bankruptcy "not the end [but]… merely an obstacle that you are capable of overcoming." At Quality Credit Repair, one of the premier credit repair companies in the U.S., qualified, dedicated counselors take these words to heart as they help clients to reclaim their lives after filing for bankruptcy themselves.

According to Robbins, in a post titled "Life after Bankruptcy: Overcoming the Emotional Toll and Taking Back Your Life," recovering from bankruptcy involves following three steps that aren't difficult, but do take considerable effort and willpower to undertake. First and foremost, the motivator describes planning a strategy to both learn about your obstacle, and implement actions that will assist you in surmounting it. Rebuilding your credit and "applying practical methods", notes Robbins, is one of the most important steps an individual can take when it comes to reclaiming their financial health and ability to take out loans, get job offers, and eventually own a home.

At Quality Credit Repair, credit counselors help clients to expedite the "strategizing" process, as well as implementation, by both guiding them through an understanding of how credit and credit repair works, all the while teaching them how to act in a credit-friendly manner in their future. Credit counselors also help clients to understand the implications that filing bankruptcy will likely have on their short – term futures – while helping them plan around the forecasted issues, including higher interest rates and reduced access to mortgages and large bank loans.

By running a client's annual credit report, the experts working with Quality Credit Repair can begin the process of amending credit-damaging details that are common mistakes on individuals' credit reports, whether or not they have recently declared bankruptcy.

Quality Credit Repair CEO Pedro Teixeira recently showed his dedication to helping clients, as worded by Tony Robbins, "give the truth [of their situation] new meaning" with a call-in feature to radio show Credit Tip, and can be heard between minutes 22-38 in the podcast. This call discussed much of the work done by credit companies, and gave encouraging words to those currently trying to dig their way out of a difficult financial situation.

To learn more about the debt relief services offered at Quality Credit Repair, located in Philadelphia but accessible to new clients nationwide, the company invites prospective clients to visit them at http://www.qualitycreditrepair.com.

About Quality Credit Repair
Quality Credit Repair works to help clients better their credit score and ensure they receive the most accurate credit reports. Their dedicated and highly trained consultants have over 15 years of experience resolving credit related issues. They will review a client's credit report and highlight areas that are harming the scores. The consultant will also layout changes the individual can make to better their credit. The company helps build credit by recommending the opening of secured accounts with certain, trusted lenders. Their services are available to clients anywhere in the country.

For more information, please visit http://www.qualitycreditrepair.com.
Media Relations Contact