How to Ignite Your Life - Rev Dr Julie Moret Joins Karen Leavitt on the Sky's the Limit
Join Karen Leavitt Wednesday 2/10/16 as she welcomes Rev Dr. Julie Moret to <a href="http://www.voiceamerica.com/show/2478/the-skys-the-limit">The Sky's The Limit</a>. They talk openly about her journey during this process, what prompted her to write her book "What's Your What? How to Ignite your unique brand."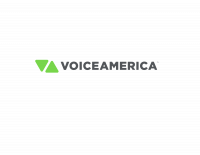 Phoenix, AZ -- (SBWire) -- 02/10/2016 --Karen and Julie talk about fear, what to do when it shows up in our lives, as well as other real life challenges and what brings her the greatest joy. In her TEDx LA talk May 28, 2015 and "What's Your What?" she talks a lot about moving forward "come what may" why this theme is so strong for her and offers practical tools to the listeners. During the program she gives a sample of this and invite us to join her. She is also a speaker at Agape International Center and tells us about the center.

About Rev Dr Julie Moret
Julie Moret is an accomplished speaker and personal coach. She holds degrees in a wide range of healing modalities including psychology and Neuro-Linguistic Programming Julie's work has been featured on the Lifetime television channel and she enjoys working with clients from diverse backgrounds, including Fortune 500 Executives, Academy Award Winners, and several New York Best Selling Authors. Julie, an Agape International Spiritual Center speaker, staff minister, and member of the Executive Leadership Board, was knighted by the Order of the Orthodox Knights of St. John Russian Grand Priory alongside Jack Canfield, Don Miguel Ruiz, and Michael Bernard Beckwith. She was honored to be a featured speaker at TEDx LA on May 28, 2015.

Speaking Clips

TEDx LA - How to Clarify Your Uniqueness and Live a Life That Matters

The Life Connection Magazine - January 2014, Julie Moret "Activating Your Bliss"
Author - "What's Your What? How to Ignite Your Unique Brand" April 2015 Available Amazon.com and Barnes and Noble
"Julie shows you how to make your life a journey worth taking- Don Miquel Ruiz"

www.juliemoret.com
revjulie@juliemoret.com

About The Sky's The Limit
The Sky's the Limit is a motivating, inspirational program which is based on my journey from medical professional to patient, highlighting people from all walks of life and various stages of overcoming adversity, their challenges and awakening to the rediscovery of themselves, a transformation. I engage with a number of successful life coaches, authors, athletes and everyday people who discuss their journey and process as well as exploring the concepts of Eastern and Western medicine. We are all learning life's lessons every day and living in the moment, no matter where we are in our journey. The Sky's the Limit is broadcast live every Wednesday at 5 PM Pacific Time on the VoiceAmerica Empowerment Channel.

About VoiceAmerica
The VoiceAmerica TM Network offers the latest conversations in a talk radio format, providing education, interaction, and advice on key issues live, on demand as well as through podcast download. If interested in hosting a talk show on VoiceAmerica Network, please contact Network President, Jeff Spenard, at 480-294-6417 or at jeff@voiceamerica.com

For advertising, sponsorship, or any other details about the show, please contact Senior Executive Producer Sandra Rogers at 480-553-5756.
Media Relations Contact