E Instruments Announces AQ VOC and AQ Expert Monitors Now Have High Range VOC Sensors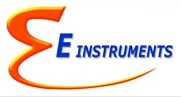 Langhorne, PA -- (SBWire) -- 03/21/2016 --E Instruments, a leading provider of industrial emissions analyzers, HVAC combustion analyzers, and much more, is pleased to announce their AQ VOC and AQ Expert monitors now have high range VOC sensors (0-200 PPM.) Both of these products are ideal for environmental, fenceline, and filter monitoring, as well as VOC leak detection.

E Instruments' AQ Pro model is portable, features the latest technology, and can measure up to four-hundred different VOC gases. It can be used for residential, industrial, and commercial applications, and it allows for seamless communication via its wireless Bluetooth™ capabilities. Those who choose this product will find that it has an easy to use menu system, and will do its job effectively.

Just like the company's AQ Pro model, the AQ Expert comes with an easy to use menu system and features the latest technology. PC software and USB are offered with this product, and it also comes with a large internal memory. In all, individuals who choose to purchase one, or both of these models, will be pleased to know that they are designed and manufactured in the United States.

In addition to announcing this update to their two VOC monitors, E Instruments would also like to let everyone know that their F900 portable emissions analyzer, and their AQ Pro indoor air quality (IAQ) monitor, are available for purchase immediately. Individuals who purchase either one of these products can accurately monitor ambient levels of CO and help guarantee the safety of personnel. To learn more about these products, the AQ Pro or AQ Expert, please visit the company's website.

Since the beginning, the professionals at E Instruments have been dedicated to providing their clientele base with innovative and high-quality products. On their website, current and potential customers will find YouTube videos, brochures, and other reading material that describes every product that they have in great detail.

About E Instruments
E Instruments International manufactures and markets a complete range of innovative instrumentation solutions encompassing Combustion Gas Analyzers, Indoor Air Quality, Calibrators and Test & Measurement equipment's especially designed for the power, process, industrial, institutional, food, and HVAC markets. E Instruments Calibration Laboratories provide high quality calibration services in a prompt and timely fashion. E Instruments services include Gas Calibrations using EPA protocol gases and NIST Traceable Calibration services in our ISO17025 accredited laboratory. Customer Support and Applications expertise are fundamental to E Instruments' success.

For more information on E Instruments, visit http://www.e-inst.com/.
Media Relations Contact