Kosher Food Market: Global Industry Analysis and Forecast 2016 - 2022
Persistence Market Research Pvt. Ltd is released new forthcoming report on title "Kosher Food Market: Global Industry Analysis and Forecast 2016 - 2022".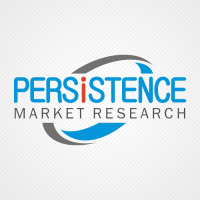 New York, NY -- (SBWire) -- 03/21/2016 --Kosher food is a kind of food that gathers special treatment, in order to fulfil with Jewish religion and its regulations and rules on food. Various foods, dishes and beverages controlled and still possess an extreme significance in various religions. Perhaps the most specific and strict regulations related to food are to be present in Judaism. Thus, the food which Jews are allowed to eat as per the Jewish dietary laws are known as "kosher" which is known as "pure" or "suitable". Over the past few years, the demand for kosher certified products has inclined drastically and currently it is one of the newest food trend. Certified kosher food products revenue is anticipated to escalate at stupendous CAGR over the forecast period. It has been noticed that various supermarkets and food companies all over the world provides a number as well as the variety of kosher based products such as juices, cereals, pastas, breads and others in order to meet the growing demand for kosher products. Apart from this, kosher cutleries and other kosher related accessories are also gaining traction all across the globe. Thus, the market will expand at a higher pace from 2016-2022.

The market of global kosher food is anticipated to be driven by escalating consumer trends for allergen-free, healthy and unique food products. Apart from this, rising Muslim population is also anticipated to be one of the factor driving the growth of global kosher food market over the forecast period 2016-2022. It has been noticed that, as compared to regular food products available in the market, kosher products exemplifies a very miniscule share and does not require any large investments from food companies. Besides this, rising urban population all across the globe and change in lifestyle has also impacted the growth of the market and is anticipated to be the major growth driver during the forecast period.

Geographically, the Global Kosher Food industry can be divided by major regions which include North America, Latin America, Western and Eastern Europe, Asia-Pacific region, Japan, Middle East and Africa. North America captured the highest share in the global Kosher Food market. Consumer in the U.S. are spending over US$ 13 Bn annually on kosher food products. It has been noticed that, more than 10,000 American companies yield products for the kosher market. It has been observed that, 8,000 new kosher products were introduced into the kosher market annually last year. Followed by it, Europe captured the second largest share in the global kosher food market.

The major players identified across the value chain of global Kosher Food market include 3 F Industrial Limited, AGC Chemicals (Thailand) Co. Ltd, AGRANA Starke GmbH, ADM Milling System, Nectar Lifesciences Ltd., Nestle, Hayman Limited, Unilever, Glaxosmithkline, and others.

Global Kosher Food is segmented by: type, application and by region

Kosher Food by Type:

Buckwheat
Seafood
Lamb
Pulses
Others

Kosher Food By Application:

Culinary Products
Snacks and savory
Bakery & Confectionery Products
Beverages
Carbonated Drinks
Non-carbonated drinks
Meat
Dietary supplements

Kosher Food By Region:

North America
Latin America
Europe
Asia Pacific & Japan
The Middle East and Africa

The report covers exhaustive analysis on:

Kosher Food Market Segments
Kosher Food Market Dynamics
Historical Actual Market Size, 2013 - 2015
Kosher Food Market Size & Forecast 2016 to 2022
Supply & Demand Value Chain
Kosher Food Market Current Trends/Issues/Challenges
Competition & Companies involved
Technology
Value Chain
Kosher Food Market Drivers and Restraints

Interested in report: Please follow the below the links to meet your requirements; Request for the Report Brochure: http://www.persistencemarketresearch.com/samples/9791

Regional analysis for Kosher Food Market includes:

North America
Latin America
Europe
Asia Pacific & Japan
The Middle East and Africa

Request TOC (table of content), Figures and Tables of the Report: http://www.persistencemarketresearch.com/toc/9791

Report Highlights:

Shifting Industry dynamics
In-depth market segmentation
Historical, current and projected industry size Recent industry trends
Key Competition landscape
Strategies of key players and product offerings
Potential and niche segments/regions exhibiting promising growth
A neutral perspective towards market performance

For more Info: http://www.persistencemarketresearch.com/contact-us.asp

Key points covered in the report
1) Report segments the market on the basis of types, application, products, technology, etc (as applicable)
2) The report covers geographic segmentation
North America
Europe
Asia
RoW
3) The report provides the market size and forecast for the different segments and geographies for the period of 2010 to 2020
4) The report provides company profiles of some of the leading companies operating in the market
5) The report also provides porters five forces analysis of the market.-

About Persistence Market Research (PMR)
Persistence Market Research (PMR) is a full-service market intelligence firm specializing in syndicated research, custom research, and consulting services. PMR boasts market research expertise across the Healthcare, Chemicals and Materials, Technology and Media, Energy and Mining, Food and Beverages, Semiconductor and Electronics, Consumer Goods, and Shipping and Transportation industries. The company draws from its multi-disciplinary capabilities and high-pedigree team of analysts to share data that precisely corresponds to clients' business needs.

PMR stands committed to bringing more accuracy and speed to clients' business decisions. From ready-to-purchase market research reports to customized research solutions, PMR's engagement models are highly flexible without compromising on its deep-seated research values.
Media Relations Contact