Paul Adamson Speaks with Chris Cooper About Business & Leadership - Lessons from Running the World's Most Exclusive Yachts
Paul Adamson (Creator of 'The Ultimate Sales & Influence System') will join Chris Cooper on a continuing series, 'The Business Elevation Show – Be More. Achieve More.' streamed on 6th May 2016, from 8am(PST)/pm 11am (EST) on VoiceAmerica's Business Channel (http://www.voiceamericabusiness.com/).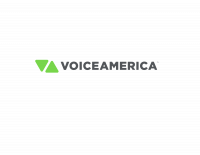 Phoenix, AZ -- (SBWire) -- 05/06/2016 --Today Chris Cooper provides our listeners with inspiration and practical guidance for effectively succeeding in their business ventures. Chris also believes that you are happier and more fulfilled if you are following your passion through your entrepreneurial or corporate ventures and that true high achievement means success in all areas of your life. Not just your business! One of our top business shows, Chris has created an exceptional library of over 200 hours of show recordings to inspire and practically help entrepreneurial and corporate leaders develop themselves and their businesses. Chris is a business mentor, facilitator, consultant, speaker and author as well as radio show host and founder of Chris Cooper – Business Elevation.

About Paul Adamson
Paul Adamson became a qualified professional yacht skipper at the age of 18, then completed a degree in Merchant Shipping before working for many of the UK's prestigious yachting establishments! Such was the demand for his services Former Formula 1 Team Boss, BBC F1 Analyst and Business Tycoon, Eddie Jordan head-hunted Paul and asked him to manage the build of his new £6M Super-Yacht and Captain the yacht around the world sailing 38,000 miles through 5 oceans! Today, Paul's concepts in Leadership, Self-Development and Success have been developed from skippering yachts and working with business tycoons around the world. He has enrolled in business & leadership training programs from the UK to USA and Fiji learning from top international speakers. His corporate training program "The Ultimate Sales & Influence System" has been delivered to large blue chip companies all over Europe!

Broadcasting live every Friday at 8am pm Pacific (11am Eastern), The Business Elevation Show will provide you with inspiration and advice for effectively succeeding in your business ventures. Chris Cooper's extensive experience working with business leaders ranging from major corporate brands to small entrepreneurial start-ups provides the facilitation for his guests to share their key learning's and insights to benefit leaders and business people of all levels. Show topics include a huge range of business and personal development topics including: Sales; Mindset, Global Change, Social Media, Online Success, Customer Services, Negotiation, Career Success, Mental Toughness and features inspiration and practical advice from high achieving leaders, international speakers, successful sports, media and entertainment personalities. The Business Elevation Show is broadcast live every Friday at 8am Pacific Time on the VoiceAmerica Business Channel. Tune in to hear Chris Cooper's discussions with successful and enlightening guests live and on demand.

Contact Senior Executive Producer Tacy Trump at 480-294-6421 or tacy.trump@voiceamerica.com for advertising / sponsorship information or other show details.

About Chris Cooper
Chris Cooper is a business mentor, trusted advisor, facilitator, speaker and author working across a variety of industries through his brand Chris Cooper – Business Elevation. He helps his clients to elevate their businesses, their people and themselves. Chris speaks about his book 'The Power to Get Things Done (Whether you Feel Like It or Not) co-written with Dr Stephen Levinson, published by Penguin Random House (USA) December 2015. Chris has worked for major global branded businesses including Mars Inc and Rank Xerox as well as board level for a major bar and restaurant business. He sold his share of his first successful entrepreneurial business to enable him to do work that he finds more fulfilling and to have a greater life balance. His areas of expertise include Business Elevation, Consultancy, Leadership, Talent Development, High Performing Teams, Mentoring, Sales, Entrepreneurship, Podcasting and How to Get Things Done.

For more information on Chris www.chriscooper.co.uk

About VoiceAmerica
Since 1999, the VoiceAmerica Talk Radio Network, a subsidiary of World Talk Radio, LLC, has been streaming live Internet talk radio programs, featuring more than 300 hosts broadcasting on seven genre-based channels: its flagship VoiceAmerica™ Variety Channel, VoiceAmerica™ Health & Wellness Channel, VoiceAmerica™ Business Channel, VoiceAmerica Sports, 7th Wave Network, The Green Talk Network and Power Up Motorsports Channel. VoiceAmerica™ is the single largest producer of original Internet talk radio programming in the world.

Forward-Looking Statements:
This release contains "forward-looking statements" for purposes of the Securities and Exchange Commission's "safe harbor" provisions under the Private Securities Litigation Reform Act of 1995 and Rule 3b-6 under the Securities Exchange Act of 1934. These forward-looking statements are subject to various risks and uncertainties that could cause World Talk Radio LLC's actual results to differ materially from those currently anticipated, including the risk factors identified in World Talk Radio LLC's filings with the Securities and Exchange Commission.
Media Relations Contact