Optical Time-Domain Reflectometer Market Volume Forecast and Value Chain Analysis 2016-2026
Future Market Insights has announced the addition of the "Optical Time-Domain Reflectometer Market: Global Industry Analysis and Opportunity Assessment 2016-2026" report to their offering.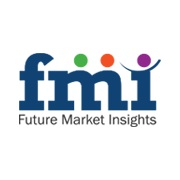 Valley Cottage, NY -- (SBWire) -- 11/07/2016 --Optical Time-Domain Reflectometer is an electronic instrument used by various organizations to verify the performance of an optical fiber. When a fiber cabling infrastructure is installed by any organization, it is essential to check its performance to protect their business critical applications. By carrying out this certification using OTDR it is guaranteed that the fiber installation meets the design specifications for current and future applications.

The quality and reliability of an OTDR equipment is based upon its accuracy and precision level, range and speed of measurement and its ability to perform under extremes of environmental conditions. OTDR is also used for maintaining the performance of fiber infrastructure. These days there are various OTDR tools available via which network engineers can themselves carry out verification of fiber cabling.

Optical Time-Domain Reflectometer Market: Drivers and Challenges

The OTDR market is expected to have an upward surge in the coming years. There are various factors which will help in expanding the market such as increased demand for high-speed networks and triple play solutions. Due to people shifting to these solutions, new cabling setup needs to be done which have to be verified post installation using OTDR. This will increase the use of Optical Time-Domain Reflectometer (Hand-held). Also, demand for long haul network and requirement of certification for all the fiber optic cables will also lead to higher demand of OTDR services. One more factor which drives the OTDR market is the existence of dark fiber which also needs to be tested during installation which will help them in leasing it out to other carriers.

There can be a few challenges for the growth of OTDR market due to presence of a large installed base of fiber and slower adoption of new technologies by telecommunication and cable TV industry.

Request Free Report Sample@ http://www.futuremarketinsights.com/reports/sample/rep-gb-1949

Optical Time-Domain Reflectometer Market: Segmentation

Segmentation On The Basis Of Design:

Full-feature OTDR: These are the traditional OTDR's which are heavier and larger in size. They are usually used in laboratories and in the field where complex measurements need to be carried out.

Hand-held OTDR: These are lighter and smaller in size as compared to traditional OTDR's and run on battery. They also have less number of featured as compared to traditional OTDR's, but they can be used in conjunction with PC based software to carry out complex data analysis.

Fiber Break Locator: These are low cost instruments which are specifically used to determine the location of a catastrophic fiber event.

Segmentation On The Basis of End User:

Optical Time-Domain Reflectometer's are used by the following industries- Telecommunication, Cable TV, Private Enterprise Network and Military & Aerospace.

Key Market Players

The major players active in the Global OTDR market include FLUKE networks, EXFO, Viavi, Yokogawa, Anritsu, FIBERCORE, AFL Global and Corning.

Visit For TOC@ http://www.futuremarketinsights.com/toc/rep-gb-1949

Regional Overview

Currently OTDR is predominantly being used by the Telecommunication industry. North America and Europe dominate the Global Optical Time-Domain Reflectometer market. Asia-Pacific region is picking up pace in this market, especially Japan, India and China.
Media Relations Contact