Green City Beauty's New Location Features Expanded Skin Care Line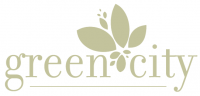 Philadelphia, PA -- (SBWire) -- 12/12/2016 --Aficionados of all-natural skincare that gets complexions glowing have a reason to celebrate this fall: Green City Beauty's brand-new location is officially open. Long-anticipated by the homegrown beauty brands fans, as well as curious newcomers, the new, expanded Philadelphia salon will feature all the sugaring services Green City is known for as well as an updated skin care menu and new Beauty Boutique. Green City Beauty is thrilled to introduce the brands that will be available both in their skincare services and for retail sale at the new boutique.

In building the Beauty Boutique, Green City took a careful approach towards curating a collection of the most ingredient-conscious brands in the all-natural, organic beauty industry. Green City Beauty has long been a proponent of using gentle, all-natural ingredients, starting with its signature service, sugaring.

Sugaring is a waxing alternative that uses a skin-friendly combination of sugar, water and lemon juice to remove hair with less pain and irritation than traditional waxing. Likewise, the salon's skincare services and products are all formulated to benefit and beautify even sensitive skin, all with completely natural ingredients.

The brands that Green City is proud to feature include names Josh Rosebrook, Laurel, OY-L and Annmarie Gianni, all of which will be available for retail and used in the salon's new menu of skin care services. Green City Beauty will also be introducing non-toxic, clean and green fragrances from GIVESCENT.

Stay tuned to Green City Beauty's blog and Twitter for updates on the new location's opening. In the meantime, view the Philadelphia brand's ingredient conscious philosophy and a list of their available skincare products and plant-based facials on their website, http://www.greencitybeauty.com.

About Green City Beauty
When it comes to skincare, Green City Beauty is no stranger to "one size doesn't fit all". With a balance of scientifically-proven ingredients and naturally organic options, Green City Beauty is able to provide unique products and services befit to each individual's needs. No matter what a client's skincare preferences, they are provided with the best care. Green City Beauty is entirely ingredient-conscious, seeing as Ashley Richardson, owner and esthetician, had her own encounters with skin irritation and inflammation, leading to the sweet solution of sugaring.

Learn more by visiting: http://www.greencitybeauty.com/.
Media Relations Contact