Wisdom from the Masters: How to Stay the Course and Thrive! Live with the Masters Mastermind Group and Irina Benedict
Most entrepreneurs are isolated and work hard to make a go at their dream, sometimes wondering if they have what it takes to succeed. This interview with the Masters Mastermind group and host Irina Benedict will uncover the reality of the day-to-day challenges in the entrepreneurial life, and will provide renewed hope and energy to listeners to continue on their entrepreneurial journey.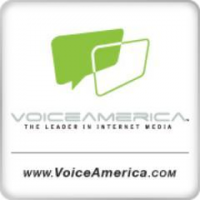 Phoenix, AZ -- (SBWire) -- 03/14/2017 --Overnight success is a myth. Building a business has many setbacks and frustrations, and knowing this reality will prevent entrepreneurs from getting discouraged and giving up on their dreams.

https://entrepreneurenlightenmentacademy.com/

Tune in for a special show where you will hear from the Masters Mastermind Group at the Entrepreneur Enlightenment Academy. These are seasoned entrepreneurs who stayed true to their purpose and made it into the business world. They will each share their worst and best moments in their entrepreneurial journey and how they followed their guidance when in doubt.The Masters featured in this show are: Amber McAuley – Communications Coach and Author, Charlotte Szivak – Media Personality and Conscious Evolutionary Psychic, Heather Embree- Child-free Women Soul Coach and Author.They will discuss how they were guided by spirit to stay the course and what makes them unique entrepreneurs.

"At the Entrepreneur Enlightenment Academy I work with entrepreneurs who are transitioning into their purpose-driven business and with the ones who are looking to have their business take roots, and to be more solid and self-sustainable. I noticed that the success stories that abound on the internet marketing, although inspiring, can also demoralize the inexperienced entrepreneur. They have a tendency to compare with those stories,wanting to achieve overnight success without knowing the setbacks and frustrations that go with building a thriving business. I invited a group of seasoned entrepreneurs, the Masters Mastermind, to share their past set-backs and how they stayed the course so listeners can have a real picture of what the entrepreneurial journey entails." said Irina Benedict Entrepreneur Enlightenment Show Host.

"We are very excited to have the Masters Mastermind Group at the Entrepreneur Enlightenment Academy on Irina Benedict's Entrepreneur Enlightenment Show this week as they are fine examples of entrepreneurs that stayed true to their authentic purpose in life and as a result were very successful entrepreneurs when creating and continually developing their successful business. This goes along beautifully with the overall theme of the show, mixing business and life purpose for success, no matter what the trials and tribulations are to get there." said Tacy Trump Senior Executive Producer with VoiceAmerica and World Talk Radio, LLC.

Listen to "Entrepreneur Enlightenment – Where Business and Spirituality Meet" every Wednesday at 8am Pacific Time/11am Eastern Time on the VoiceAmerica Variety Channel. Archives of Entrepreneur Enlightenment can be found at: https://www.voiceamerica.com/show/2626/entrepreneur-enlightenment. The Entrepreneur Enlightenment show provides empowerment, business strategies and spiritual guidance to people who are searching for their path in life and business. This is the place where business and spirituality meet.Your host, Irina Benedict will show you a path to enlightenment through entrepreneurship, a path where transcending personal limitations are directly linked with business success. You will learn how to stay connected with spirit while applying practical business management strategies and as a result grow your business with ease.Each show focuses on an area of business and how you can apply spirituality so you will feel more confident, more empowered, more at ease. If you have been searching for purpose, for freedom, for fulfillment, call in to get your questions answered. Discover how to thrive in business while following your purpose!

If you have questions about the show or would like to advertise, please contact Tacy Trump, Senior Executive Producer at 480-294-6421 or via email at tacy.trump@voiceamerica.com

About The Host Irina Benedict, BSc. PEng. Business Strategist and Spiritual Teacher
Irina Benedict is the founder of the Entrepreneur Enlightenment AcademyTM, where through coaching, curriculum and community, entrepreneurs are supported to THRIVE in Business while following Their Purpose.

Irina is a professional engineer and had an 18 years progressive corporate career in nuclear engineering. In 2003, she won the President Award of Excellence for Leadership. Later she managed large numbers of people and complex projects, growing her department's business by 600 percent up to 6 million dollars.

In 2011, after a few spiritual epiphanies and deep healing from the emotional, physical and sexual abuse she suffered in her childhood, Irina left this career to follow her purpose: coaching people to become truly free.

In the process of building her business to surpass her corporate income and working with hundreds of entrepreneurs from around the world, Irina discovered that there is a path to enlightenment through entrepreneurship and that transcending personal limitations is directly linked with business success.

Irina engages the minds and the hearts of her audience by combining humour, practical strategies and spiritual modalities.

Irina is a certified Strategic Intervention Coach by Tony Robbins and Cloe Madanes, an Angel Guidance and Rainbow Energy Healing Practitioner certified by Chris Cuciurean as well as an Angel Card Reader certified by Doreen Virtue of Hay House.

https://entrepreneurenlightenmentacademy.com/

About The Guest Amber McAuley - Communications Coach, Author
Amber is a successful mental health and wellness professional with experience teaching, developing workshops, and client counselling. She has extensive training in mindfulness and offers in person and online services within the education and health care systems. Amber is the author of the book "A Map to Limitless Parenting" and has a passion for running fundraising events for child and youth mental health. She is known to have a zest for life that many audiences find refreshing.

When asked to share something extraordinary about her, Amber says "I used to be known as a black sheep, a trouble maker who would never "get herself together". Now I'm known as a purple cow, an inspirational leader who is seemingly limitless. I used to have a disabling sense of guilt and hopelessness and, after miraculously surviving an attempt at suicide; I gave up that life and decided to do something different. I learned communication and mindfulness tools that created a sense of connection which is what keeps me growing. Connection with self and others has been my saving grace and this is what inspires my creative juices for both my career and fundraising endeavours."

http://coachambermcauley.com/

About The Guest Charlotte Szivak –Media Personality,Conscious Evolutionary Psychic
As an internationally renowned transformative intuitive Charlotte is a Soul Igniter, an Alchemist, a Conscious Evolutionary intuitive guide with a background in Spiritual Energetic Psychology. She has been gifted with Full Sensory Perception (use of all abilities), X-Ray vision, and a high vibrational frequency of healing.

Charlotte is the producer and host of the radio show "Goddess Alchemy and Divine Magic" on BBS Radio, a media personality, adviser and guest with numerous international T.V /talk shows (SLICE, USA, Discovery, SUN, Animal Planet Networks) movies, radio & print (ELLE Canada, REUTERS, Yahoo!), the Official Morning Show Psychic on Y108FM with Ben & Shawna. She has also been nominated for Distinct Woman of the Year 2007/08/10 in Health and Wellness, her articles appearing in several magazines/newspapers penning the popular column The Divine O. A keynote inspirational speaker, and soul singer she facilitates workshops, meditation nights, ascension programs, mentoring, sacred ceremonies, initiation, and she is a global journey leader.

Charlotte starred in the Hollywood hit movies, "How to Lose a guy in 10 days", "The Pacifier", and "Hairspray".

As a Multidimensional Soul Igniter, Charlotte inspires and empowers personal growth, expanding awareness to new horizons to thrive; helping people becoming ever more present with magnetic clarity, thereby launching their legacy with passion and grace.

http://www.charlotteszivak.com

About The Guest Heather Embree–Child-free Women Soul Coach, Author
Heather is a mentor, seer/medium, author and retreat facilitator. She is called to support child-free women to expand their spirits and fulfill their lives as Child-free Women. She is trained in transformational techniques that help her understand intergenerational challenges, the nature of the mind, and the path of emotional healing, along with spiritual healing.

Heather Embree has served over 1,500 clients from around the world through her gifts as a psychic, medium, soul coach and retreat facilitator and is known for her depth of insight and compassion to help people move forward with clarity in their lives. She also wrote and published a children's booked based on her experience of living in Oaxaca City, Mexico.

For more information about Heather, visit: http://www.TheChildfreeHeart.com

About Voice America
The VoiceAmerica TM Network offers the latest conversations in a talk radio format, providing education, interaction, and advice on key issues live, on demand as well as through podcast download. If interested in hosting a talk show on VoiceAmerica Network, contact Jeff Spenard, President of Internet Radio at 480-294-6417 or at jeff.spenard@voiceamerica.com Contact Executive ProducerTacy Trump at 480-294-6421 for advertising / sponsorship or other show details. Listeners have an opportunity to suggest topics for discussion and as a result our show will always be relevant to you.

Listeners can download the current versions of the VoiceAmerica Talk Radio App at:
Google Play: https://play.google.com/store/apps/details?id=com.airkast.VA_MASTER&hl=en
iTunes: https://itunes.apple.com/us/app/voiceamerica-talk-radio-network/id412135954?mt=8#
Kindle: http://www.amazon.com/AirKast-Inc-Voice-America/dp/B00IGH8WPO

About VoiceAmerica/World Talk Radio LLC
World Talk Radio, LLC is the world leader in online media broadcasting and the largest producer and distributor of live internet based talk radio and TV, delivering over 1,000 hours of programming weekly on its VoiceAmerica™ Network (http://www.voiceamerica.com) as well as live and on-demand video content on VoiceAmerica.TV (http://www.voiceamerica.tv). Featuring more than 200 hosts broadcasting to seven niche community based channels: its flagship VoiceAmerica™ Variety Channel, VoiceAmerica™, Empowerment, VoiceAmerica™ Health & Wellness Channel, VoiceAmerica™ Business Channel, VoiceAmerica Sports, 7th Wave Channel, and VoiceAmerica™ Kids Channel. VoiceAmerica™ TV offers targeted and exclusive video programming channels. VoiceAmerica™ /World Talk Radio, LLC is one of the pioneers in internet broadcasting, producing and syndicating online audio and video, offering an innovative, effective and comprehensive digital broadcast platform. Digital Publishing through its 14 years of broadcast and media experience along with our seasoned staff of Executive Producers, Production and Host Services Group, VoiceAmerica™ /World Talk Radio, LLC provides an internet radio and video platform for new, emerging and veteran media personalities to expand and monetize their business and brand in an online digital medium.
Media Relations Contact