Village Catering Now Booking 2018 Winter Sports Galas and Other Events at Cottage Green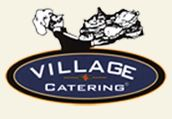 Philadelphia, PA -- (SBWire) -- 09/06/2017 --Sports galas and other exciting events are worth remembering. With the right planning and a little bit of creative flair, a social event can be transformed into a lasting memory. At Village Catering, exceptional value and trusted customer satisfaction combine to make one of the leading catering companies in the state of Pennsylvania. Village Catering is now booking 2018 winter sports galas and other events at Cottage Green. Guests will praise the incredible menu and the breathtaking venue provided by Village Catering for whatever sports gala or special event on the calendar.

When it comes to finding quality planners for a sports gala or other social event, Village Catering provides it all. Guests on the hunt for wedding venues in Southampton will not be disappointed with Village Catering. Attention to detail and fully customizable options are what set Village Catering apart from other area catering companies. The experienced staff at Village Catering are always prepared to contribute to effortless party planning, whether it be through decor selection or menu preparation.

Anyone still looking for reception venues in Southampton is encouraged to consider Village Catering. Known for their meticulous planning capabilities, Village Catering takes the reins to make any wedding, sports gala, or other event both memorable and fun. Village Catering always sets high standards and follows through with seamless catering services for each one of their client requests. Serving customers in the Bensalem, Jenkintown and the Philadelphia area, Village Catering is a step above the rest and is always prepared to take care of any sports gala or event on their calendar. To learn more, visit http://www.villagecatering.com/.

About Village Catering
As a full-service catering business, Village Catering provides their guests and parties with affordable, customized options. Their thorough attention to detail includes upscale dining menus and every decoration that a party is interested in. This includes quality paper products, china, linens, tables, chairs, tents and complete event planning from a catering specialist. Village Catering sets the standards high and believes in custom-tailoring the menu to satisfy clients and their guests to make their occasion the best it can be.

To learn more, visit http://www.villagecatering.com/.
Media Relations Contact