Meditation and the Famous Roy Masters Interview on "Tips to Keep You Healthy, Happy, and Motivated"
Make sure you tune in to "Tips to Keep You Healthy, and Motivated" radio show Tuesday, September 5th, 2017 at 3pm Pacific Time on Voice America's Health and Wellness Channel. The famous Roy Masters will be interviewed on meditation for beginners, women struggling with eating disorders, and his book "Understanding Sexuality."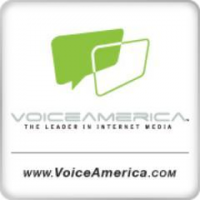 Phoenix, AZ -- (SBWire) -- 09/05/2017 --Radio Show Host Kristen Harper will interview the famous Roy Masters, Director and Founder of the Foundation of Human Understanding, .which offers seminars, books, lectures,, and more. Mr. Masters is host of Advice Line, a talk radio counseling show he started in 1961 and still hosts today. He is an author of 16 acclaimed books and creator of a mindfulness meditation exercise, now used within the US military.

Topics that will be discussed during the interview include:

1. Meditation for Beginners

2. Women Struggling with Eating Disorders, the Media, and Society's Influence.

Anad.org reports:

- "At least 30 million people of all ages and genders suffer from an eating disorder in the United States.

- Every 62 minutes at least one person dies as a direct result from an eating disorder.

- Eating disorders have the highest mortality rate of any mental illness".

3) His book "Understanding Sexuality" which Author William Wolf describes it as "the single most dynamic weapon available to counter the tremendously destructive influence of the raging sexual revolution sweeping the world."

and more!

Foundation of Human Understanding: https://www.fhu.com/

Tips to Keep you Healthy, Happy, and Motivated radio Show: https://www.voiceamerica.com/show/2687/tips-to-keep-you-healthy-happy-and-motivated

Kristen Harper Speaks (Health and Wellness Speaker): https://www.kristenharperspeaks.com/

Perfect Health Consulting Services: https://perfecthealthconsultingservices.com/

About VoiceAmerica
VoiceAmerica Talk Radio Network is the leading producer, distributor, and online broadcaster of original live and on demand talk radio programming worldwide. We deliver hundreds of original programs weekly through eight branded channels: VoiceAmerica Variety, VoiceAmerica Empowerment, VoiceAmerica Health & Wellness, VoiceAmerica Business, VoiceAmerica Sports, VoiceAmerica INFLUENCERS , VoiceAmerica Kids, and VoiceAmerica Women.

VoiceAmerica Talk Radio Network is a true online broadcast network reaching a rapidly expanding domestic and international audience of millions of listeners every month in more than 140 countries worldwide.

VoiceAmerica has been a pioneer in original live talk radio programming for the past 18 years. We continue to produce exceptional radio content that emotionally connects and creates lasting impact in the lives of our global listening audience.

VoiceAmerica TV is a full service television and production company offering worldwide distribution through VoiceAmerica channels, privately owned channels (white label), or shared channels. Live events, Pay Per View, subscription based and all production capabilities are available either in collaboration or created by VoiceAmerica TV. With sixteen (16) channels of content to choose from, there is entertainment for everyone and a proper destination to build and attract your audience. VoiceAmerica TV is accessible to anyone with an Internet connection on any device.

The VoiceAmerica Talk Radio Network and VoiceAmerica TV are radio and TV divisions of World Talk Radio, LLC, an independent and privately owned digital entertainment media company.

For our listeners:

We strive to inform, shape and change the way you live, offering content that inspires, entertains and enlightens. Our goal is to create content that impacts you, any time any place and on any Device. Period!
Media Relations Contact