Global Patient Portals Market : Value Chain, Dynamics and Key Players (2016 - 2026)
Future Market Insights has announced the addition of the "Patient Portals Market: Global Industry Analysis and Opportunity Assessment 2016-2026" report to their offering.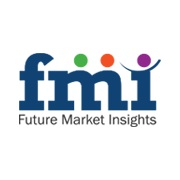 Valley Cottage, NY -- (SBWire) -- 09/06/2017 --Patient Portal services are available 24*7 via which a patient can view his/her recent doctor visits, discharge summaries, allergies, medications, immunizations and lab results. The benefits of using patient portals is that it enhances patient-provider communication, support care between visits, empower patients and improve patient outcomes. Patient Portals are beneficial for the doctor too; it increases their productivity as they can have a quick overview of the patient's medical history before examining them, which saves a lot of time because the doctor doesn't need to go through stacks of files to understand the medical history of the patient; he/she can view it over the patient portal. Few advanced patient portals also allow patients to exchange email with their healthcare team, schedule non-urgent appointments, make payments, download forms, update their contact information and check benefits and coverage.

The healthcare providers which offer Patient Portals are also HIPPA (Health Insurance Portability and Accountability Act) compliant which was issued by U.S. Department of Health and Human Services (HHS). According to this act an individual's health information is properly protected and at the same time adequate flow of health information is provided to health providers to protect public's health and well-being. Hence, it strikes a balance between providing information to providers and maintaining privacy of patients which is an added advantage to the patient portals market.

Request Report Sample@ http://www.futuremarketinsights.com/reports/sample/rep-gb-2069

One recent trend that has been observed in the patient portal market is the use of cloud based systems to exchange information between the doctor and patient. Also, services like on demand video doctor for non-critical treatment is gaining popularity. These new tools/features in patient portal are enhancing patient-provider collaboration and increasing patient satisfaction.

Patient Portals usage can be increased by making the patient a part of the health care team. This can be done by encouraging patient portals access by receptionist at the time of check in, nurse or medical assistant taking vitals and physician during examination. Also, the patient can be empowered by educating them on how to use the patient portals and the various benefits of using it, which will encourage the patient to visit the patient portals frequently.

Patient Portals Market: Drivers and Challenges

Patient Portals market is expected to rise in the future due to factors such as: increase in demand due to ease in usage, advancements in technology which helps the key market players in upgrading their offerings, growing demand of electronic health record (EHR) and positive government funding policies.

There are various features which are added into the patient portals in the recent years, which has been one of the driving factors for users (both doctor and patient) adopting it. Patient can view their entire medical history on this patient portal, which is convenient as compared to flipping through several files. Also, the patient can check their appointment details, history and make payments through these patient portals.

In addition to this, Patient Portals is gaining popularity among the elderly population as they can be accessed from home on a 24 hour basis. Hence, they find it easier to view their medical records over the patient portal rather than visiting a hospital or a clinic frequently.

Some of the challenges faced by Patient Portals market is data security. Though health providers are gradually following the HIPPA privacy act, patients are still reluctant to use it as they are scared of their personal information being leaked through these Patient Portals. Also, patients are still not very open to making use of patient portals because they are not aware of all its features. Hence, patient portals is not of much use to the provider, if the patient hasn't filled in appropriate information.

Patient Portals Market: Segmentation

Segmentation On The Basis Of Type:

Standalone Patient Portals: These are standalone websites that sells its services to healthcare providers

Integrated Patient Portals: There are integrated with commercial websites of healthcare providers

Segmentation On The Basis Of Delivery Mode:

Web-Based Delivery Patient Portals
Cloud-Based Delivery Patient Portals

Segmentation On The Basis Of End-User:

Providers
Payers
Pharmacies

Others (Employer Groups and Government Bodies)

Visit For TOC@ http://www.futuremarketinsights.com/toc/rep-gb-2069

Key Market Players

The major players present in the Patient Portals Market are Allscripts Healthcare Solutions, Inc., athenahealth, Inc., McKesson Corporation, Greenway Health, LLC, eClinicalWorks, Epic Systems Corporation, Cerner Corporation, NextGen Healthcare Information Systems, LLC, CureMD, Medfusion, Inc., GE Healthcare, InteliChart and ZH Healthcare LLC..
Media Relations Contact