Big Data Analytics in Healthcare Market Forecast, 2017 to 2026
Big Data Analytics in Healthcare Market by Region - North America, Latin America, Europe, Japan, APEJ, MEA; Spender Type - Healthcare Payer, Healthcare Provider; Tool Type - Data Warehouse Analytics, Financial Analytics, Production Reporting, CRM Analytics, Predictive Analytics, Visual Analytics, Risk Management Analytics, Supply chain Analytics, Test Analytics; Application Type - Access Clinical Information, Access Operational Information, Access Transactional Data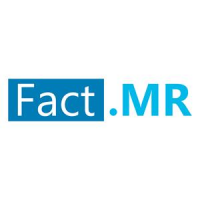 Rockville, MD -- (SBWire) -- 02/23/2018 --Big data analytics (BDA) is a combination of data management tools, techniques, and application for effectively analysing big data sets, in order to derive information on business processes and customer interactions. Big data analytics can process both structure as well as unstructured data obtained from various sources.

Big Data Analytics Enhancing Decision Making Capacity of Healthcare Enterprises

Big data analytics has paved a new path for healthcare organizations to devise actionable insights, boost up the outcomes, reduce time to value, and organize their future vision. This approach has been deemed helpful in providing insightful information to healthcare enterprises with regard to their planning, measurements, and management. The evaluated results further help in enhancing decision making capacity of these enterprises. By recording disease outbreaks and analyzing disease patterns, big data analytics approach can improve public health issues. Large quantity of data help in determining needs, offering required services, and predicting & preventing future crises. Big data analytics approach also helps in evaluating standard medical data, structured or unstructured, for predicting patients at risk and providing them with effective care.

Request a Sample Report with Table of Contents: https://www.factmr.com/connectus/sample?flag=S&rep_id=369

Drive toward electronic medical records, coupled with favorable government policies has further driven the adoption of big data analytics in healthcare sector. However, majority of medical professionals lack the skill set needed for leveraging information offered by the big data analytics, which continues to be a major restraint for growth of the market. Government and healthcare organizations are therefore focusing on proper training of professionals for making them capable of utilizing the data obtained in a meaningful manner for better drafting of healthcare policies and improving patient outcomes.

Competition Tracking

Competition in the global big data analytics in healthcare market is expected to intensify on the back of mergers and partnerships between prominent players. New marker entrant face barriers such as high deployment cost, and find it difficult to cope up with well-established players in terms of innovation and quality. Key market players identified by the report include IBM Corporation, OptumHealth Care Solutions, Microsoft Corp, McKesson, MedeAnalytics, Verisk Analytics, Allscripts Healthcare Solutions, Oracle Corp, Zephyr Health, Cisco Systems Inc., Infosys, SAS Institute, Alteryx, SAP SE, and Denodo Technologies Inc.

Pre-book Global Big Data Analytics in Healthcare Market Report: https://www.factmr.com/checkout?rep_id=369

About Fact.MR
Fact.MR is a fast-growing market research firm that offers the most comprehensive suite of syndicated and customized market research reports. We believe transformative intelligence can educate and inspire businesses to make smarter decisions. We know the limitations of the one-size-fits-all approach; that's why we publish multi-industry global, regional, and country-specific research reports.
Media Relations Contact