Forecast on Connected Agriculture Market Global Industry Analysis and Trends Till 2025
Persistence Market Research has announced the addition of the "Connected Agriculture Market: Global Industry Analysis and Forecast 2017 - 2025" report to their offering.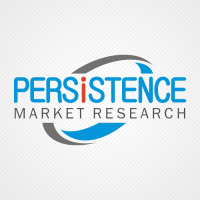 New York, NY -- (SBWire) -- 05/18/2018 --Many people are depending upon agriculture for their livelihood. There are many smallholder farmers are facing problems due to poverty, literacy and not able to access the information in the country. To avoid the poverty smallholder farmer has to enhance their skills and knowledge to improve the productivity of farming and raise the income. So Information Communication Technology (ICT) and Mobile telecommunications play an important role by providing the information of Connected Agriculture technology, this will provide knowledge to the farmers by their various tools methods, pesticides, seeds, fertilizer, fuel and machinery used in agriculture. Connected agriculture technology has also improved the financial solutions for farming. Due to this advanced technology, there is greater investment in agriculture and farmers are having access to real-time information and services in agriculture.

Connected Agriculture Market: Drivers and Challenges

The key driving growth in the market for connected agriculture is the source of mobile telecommunication which can connect the farmers to different markets such as finance, education, can check commodity price, weather forecast, different agriculture techniques, commodity exchanges, different traders, sellers and buyers for the agriculture products for farming. This will increase the production in farming and proper use water and greenhouse gas emission. By this, many telecommunication service providers are focusing on connected agriculture, as the demand is increasing.

Request Report Sample@ https://www.persistencemarketresearch.com/samples/13045

By mobile, the farmers use payment services, where they can trace their payment which is given to traders, or loans taken from the bank and many other things. Connected agriculture technology is enhancing farmer's capability to have financial transaction easily, especially in rural areas.

In contrast to this, many farmers don't know how to use this different technology and their functions on mobile or on the internet. Many farmers are still living in remote areas due to poverty where they don't have access to the internet or telecommunication services.

Connected Agriculture Market: Segmentation

Segmentation on the basis of applications:

Smart irrigation
Smart logistics

Segmentation on the basis of service:

Mobile information services
Micro- Lending services
Mobile payment services
Micro- Insurance services
Others

Segmentation on the basis of solution:

Tendering
Trading
Bartering

Visit For TOC@ https://www.persistencemarketresearch.com/toc/13045

Connected Agriculture Market: Recent Contracts/Deals

The key players in connected agriculture market are Vodafone PLC, Syspro, Trimble Navigation Limited, SAP A.G, Cisco Systems, Inc., Orange Business Services, Microsoft Corporation, Epicor Software Corporation, SAGE.
Media Relations Contact