Emergency Showers Market to Witness Increase in Revenues by 2027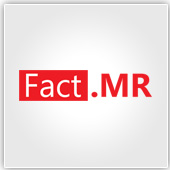 Rockville, MD -- (SBWire) -- 06/29/2018 --The global market for emergency showers is estimated to remain under the influence of growth in the global manufacturing and warehousing sectors. As per the World Bank, the global economy has improved, and its influence can be witnessed in the transforming manufacturing sector across the globe. Further, the emergence of new SMEs has led to rapid expansion of the warehousing industry. Every manufacturing facility and warehouse where the handling of hazardous chemicals is a routine, the installation of emergency showers is an essential safety feature and a form of first aid. Emergency showers are utilized to remove hazardous chemicals by delivering flushing fluid in sufficient volumes to cause that fluid to cascade over the entire body.

Stringent Regulations and Manufacturing of Emergency Shower

The Occupational Safety and Health Administration (OSHA) regulates the installation of emergency showers under a general regulatory framework for industries. In August 2016, OSHA has increased the fine by 80% regarding violations for inappropriate or inadequate eyewash and shower equipment. This has resulted in penalty collection worth over US$ 100,000. In addition, design standards for emergency showers are monitored by the American National Standards Institute's (ANSI), ANSI Z358.1 standard, which regulates all aspects starting from performance to location of installation of the emergency showers. Manufacturers are aligning their production to these regulatory standards to gain consumer trust.

Request Report Sample@ https://www.factmr.com/connectus/sample?flag=RM&rep_id=729

Trending Emergency Shower System Specifications

Broadly, emergency showers are classified into plumbed showers and self-contained showers. Drench showers are the most popular, that flush the chemicals off from both, the eyes as well as the face.

According to the standards of ANSI as well as OSHA, emergency showers are made of either stainless steel or high impact plastic. Manufacturers are also providing customized material according to end-user application.

As industrial infrastructure has transformed, manufacturers have introduced portable emergency showersfor locations where plumbed water is unavailable. This is an important introduction that accommodates the needs of changing workplace hazards.

Another important feature is a temperature controller that is monitored by thermo sensors, that maintains safe water temperatures suitable for different climatic conditions, especially extremely cold or hot locations.

Additional features include sensors with alarms, pH balancer units, and pictorial emergency signs. Although, as per the OSHA standards, emergency shower systems should be open and easily accessible, manufacturers have introduced designs of cabins and curtains in emergency shower systems.

The shower accessories segment is one of the important segments that includes all the assembly parts required for proper installation. Along with installation, this segment is also important for the repair and maintenance of emergency showers.

The maintenance-free emergency shower system is a new entrant in the market, which has additional features such as waterproof insulation, frost protection, and easy and rapid installation.

The Fourth Industrial Revolution – A Potential Market Challenge

The world is currently undergoing the fourth industrial revolution – Industry 4.0. This revolution is driven by factors such as smart manufacturing, robotics, artificial intelligence, and the Internet of Things (IoT). The automation and robotics trend has enhanced the efficiency as well as quality of manufacturing output by manifold. However, machine learning and automation pose a threat of replacing human workers. As robots can work even in an extreme environment which is unsafe for humans, Industry 4.0 can significantly decline the workforce. This can, in turn, influence the need for safety measures such as emergency showers at manufacturing industries.

Visit For TOC@ https://www.factmr.com/connectus/sample?flag=T&rep_id=729

Key Companies in the Global Emergency Showers Market

Key manufacturers in the global emergency showers market include BRADLEY, Haws, Pratt Safety, Hughes Safety Showers, ATS Global, Super Safety Services, Sellstrom, Carlos Arboles, Acorn Engineering Company, Global Spill Control, BROEN-LAB, B-SAFETY, Core Safety Group, DELABIE, ECOSAFE, Encon Safety Products, Enware, Udyogi, INTERTEC, Guardian Equipment, HEMCO, Krusman Nodduschar, STG, Matcon, GIA Premix, Sigma-Aldrich, Speakman, National Safety Solution, Taheri Enterprises, and Unique Safety Services.
Media Relations Contact