Bountiful, UTAH Capitalists Adam Paul Green and Ryan Fry Launch New Network Marketing Personal Development Coaching Website (.RyFryGroup.com)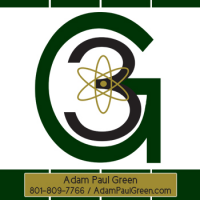 Bountiful, UT -- (SBWire) -- 08/27/2018 --LifeVantage AXIO - A Whole New Approach to Energy! AXIO takes a different approach to energy. Specially formulated to give energy to the mind, not just the body. Engineered with Nrf2 ingredients, it's designed to deliver more mental clarity, focus, and concentration without the jitters or caffeine crash.

http://www.lifevantage.com/wp-content/uploads/2017/08/17081001.02-US-AXIO-Product-Info-Sheets.pdf

There's good energy and there's bad energy. Sugary, caffeinated energy: BAD. Nrf2 engineered energy that naturally kicks the brain into gear without the extra sugar, jitters, or crash: GOOD. LifeVantage created AXIO with a different approach because they understand that when one is feeling tired or sluggish, it's their brain that needs a pick-me-up, not your hyperactivity levels. People need less fog and a more clarity, not a cattle prod. AXIO uses a proprietary blend of ingredients to wake the brain up, increase concentration, and deliver the right kind of energy, right when they need it without the added sugar, low-grade caffeine, or extreme sports packaging. http://g3development.lifevantage.com/products/axio-regular/

AXIO Benefits: Improves mental endurance & mental acuity, concentration & memory retention, Enhances neurotransmitter function and the brain's resilience to stress, Reduces mental fatigue & brain fog, Increases physical & mental energy while improving positive mood, A clean, low-calorie, low-carb, vegan formula that is BSCG approved and free of artificial colors, artificial flavors and artificial sweeteners, added sugars, GMOs and gluten.
http://www.lifevantage.com/wp-content/uploads/2018/03/180306.02_USA-EN-AXIO-FAQs.pdf

Bountiful, UTAH Capitalists Adam Paul Green and Ryan Fry Launch New Network Marketing Personal Development Coaching Website (.RyFryGroup.com)

LifeVantage Vitality Stack! Organ Health: All can agree that the organs are kind of, um… a little bit, well... important. When it comes to better organ function, people need the right nutrients, like NRF1 Synergizer to boost mitochondrial function and help their organs work efficiently and NRF2 Synergizer to protect those same cells from oxidative stress. With Omega+, you support the cell membranes and receptors that improve the way the heart, blood, and genes function while giving the heart, eye, and brain the structural support they need. And ProBio supports healthy ratios of important bacteria, making sure the body extracts all the right nutrients. Human organs do a lot for the body—it's time to return the favor. http://g3development.lifevantage.com/products/vitality-stack/

Protandim® Nrf2 Synergizer™: What does Nrf2 Do? Protandim Nrf2 Synergizer is engineered to help people rejuvenate their cells. It's the only patented formula scientifically proven in a clinical study to reduce the oxidative stress in humans by an average of 40 percent in 30 days. It's been researched, tested and validated by some of the world's leading universities and institutions.

Protandim® Nrf1 Synergizer™: What does Nrf1 Do? Just because one is getting older doesn't mean they have to feel like it. Protandim® NRF1 Synergizer™ helps the cells produce more mitochondria, so they can feel younger and more energetic from the inside. It's a new breakthrough in nutrigenomics that helps bring back that youthful feeling to the body.

PhysIQ™ ProBio: What does PhysIQ ProBio Do? Long-term gut health and weight management go hand in hand. PhysIQ ProBio uses proven ingredients, BIO-tract® controlled release technology, and Wellmune® to give the digestive and immune systems the scientifically advanced support they need. It's a smarter way to feel better and keep health on tract.
WANT MORE INFO? http://www.lifevantage.com/wp-content/uploads/2018/03/US-ENG-Stacks-FAQ-V.01.pdf

OMEGA+: What does OMEGA+ Do? By combining DHA and EPA Omega-3 fatty acids, Omega-7 fatty acids, and Vitamin D3, Omega+ supports cognitive health, cardiovascular health, skin health, and the immune system. LifeVantage Omega+ fish oils are 100% traceable from boat to bottle, sourced from AlaskOmega®† Pollock and CodMarine®† Norwegian fish oil. http://www.lifevantage.com/wp-content/uploads/2018/03/17110902.05-US-EN-STACKS-Product-Info-Sheets-v06.pdf

About LifeVantage Corporation
LifeVantage Corporation is a pioneer in Nutrigenomics – a new science dedicated to biohacking the human aging code. Nutri-Genomics is the scientific study of the interaction of: (1) Nutrition and (2) Genes; especially with the prevention or treatment of diseases. http://investor.lifevantage.com/

LifeVantage engages in the identification, research, development and distribution of advanced nutraceutical dietary supplements and skin care products, including Protandim®, their line of scientifically-validated dietary supplements, TrueScience®, their line of Nrf2 infused skin care products, Petandim™ for Dogs, their companion pet supplement formulated to combat oxidative stress in dogs, Axio®, their Smart Energy Drink mixes, PhysIQ™, their Smart Weight Management System and Omega+, their 3-in-1 fish oil supplement.
https://g3development.lifevantage.com/products/protandim-nrf2/

LifeVantage was founded in 2003 and is headquartered in Salt Lake City, Utah. In 2009, LifeVantage switched their business model from retail to direct to consumers with Network Marketing. Network Marketing is the selling of goods where the distributor makes commissions. Bio-Hacking is the process of making changes to ones lifestyle … in order to 'hack' the body's biology and feel its very best. A 'Hack' is a 'quick solution' that solves a problem. https://vimeo.com/241179298
https://vimeo.com/241179298

NRF2: Is a powerful protein that is latent within each cell in the body. It is unable to operate until it is released by an Nrf2 activator. Once released, it migrates into the cell nucleus and bonds to the DNA master regulator of the body's total antioxidant system. -Five Ingredients Activate Pathways: Ashwagandha, Bacopa, Green Tea, Milk Thistle, Tumeric. *
https://vimeo.com/143220850

NRF1: Stimulates the production of proteins that are needed for cellular energy production and proteins involved in the making of new, healthy mitochondria. -Five Ingredients Activate Pathways: Acetyl-L-Carnitine, Quercetin, Grape Extract, Alpha-Lipoic Acid, Coenzyme Q10.*
TO JOIN TODAY http://g3development.lifevantage.com/products/?welcome=2

*These statements have not been evaluated by the Food and Drug Administration.
*These products are not intended to diagnose, treat, cure or prevent disease.
Media Relations Contact