GMX Fencing Offering Fence Repair Services This Summer and Beyond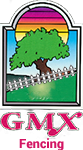 Toms River, NJ -- (SBWire) -- 07/02/2018 --Property owners with fences can take advantage of the services offered by GMX Fencing now. The fencing company provides repairs to various fence styles, fences that are damaged, and so much more. For repairs from reliable fence contractors that provide services in Point Pleasant, NJ, and several other areas, feel free to reach out to the company today.

GMX Fencing is a full-service fencing company that offers contracted work to homeowners, business owners, and many others. Those in need of professional repairs to their fences can seek their services throughout this summer and beyond. The company can provide fence repairs to various fence styles including wood fences, vinyl fences, chain link fences, and aluminum fences. GMX Fencing offers this service to help customers beautify and modernize their properties. A repair can also increase the effectiveness of the fence as well as provide more safety. Furthermore, a fence repair by GMX can prevent fence owners from having to uproot their entire fence.

In the case that a new fence is needed, customers will also be pleased to know that GMX offers fencing installation in Jackson, NJ, and surrounding areas. Their fences are high in quality and installed by a team of skilled and experienced contractors. The company also specializes in offering installation services to both residential and commercial properties.

To inquire about the fence repair services offered by GMX Fencing, feel free to contact them directly at 732-410-6698. For more information regarding their installation services for wood, vinyl, aluminum, and chain link fences, please visit their website today at https://gmxfencing.com/.

About GMX Fencing
GMX Fencing is a family-owned and operated fencing installation provider based in Toms River, New Jersey. Proudly serving their clients throughout the Jersey Shore and beyond, GMX Fencing installs a wide variety of fence styles using materials such as vinyl, wood, aluminum and chain link. GMX Fencing is dedicated to their mission of providing excellent customer service and proper installation to every customer they serve.

To learn more about GMX Fencing, please visit their website at http://gmxfencing.com/.
Media Relations Contact