IGCT Market: Global Industry Analysis & Forecasting 2024
The IGCT market is segmented based on type, application, and region.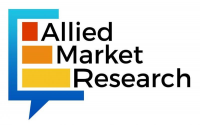 Portland, OR -- (SBWire) -- 07/06/2018 --According to a recent report published by Allied Market Research, titled, Global IGCT Market by Type and Application: Global Opportunity Analysis and Industry Forecast, 2018-2024, The global IGCT market was valued at $10.98 million in 2017, and is projected to reach $17.77 million by 2024, registering a CAGR of 6.9% from 2018 to 2024.

An IGCT is a gate-controlled turn-off switch which conducts like a thyristor with lowest conduction losses. It was originally jointly developed by ABB and Mitsubishi. Major application of IGCT is in industrial drives in sectors, which require multi-megawatt electric motors that power the large industrial loads in mines, power stations, and metal processing plants. Other industries include oil & gas, water & wastewater, power generation & rubber, and tire industries.

Get the sample copy of this report: https://www.alliedmarketresearch.com/request-sample/4667

At present, Asia Pacific dominates the market, followed by North America. In 2017, the U.S. is expected to remain dominant in the North America market, while China is projected to lead the overall market in Asia Pacific.

Low conduction loss as compared to GTO and IGBT, increased usage of power electronics in renewable energy sources, better performance at high temperature and low price are the factors that drive the market. In addition, use of power semiconductor devices in hybrid vehicles and invention of high-power technology (HPT) platform boost the growth of the IGCT market. However, bulky thyristor structure and complex manufacturing process will restrict the growth of the market.

Make a purchase enquiry: https://www.alliedmarketresearch.com/checkout/250443

The key players profiled in the report are ABB, Infineon Technologies, Mitsubishi Electric, Tianjin Century Electronics, CSR Zhuzhou Institute Co, Ltd. (CRRC), General Electric, Xiamen Hidins Technology Co. Ltd, Jiangyin City Saiying Electron Co. Ltd., AmePower, Inc., and Shenzhen CTW Semiconductor Co., Ltd.

Key Findings of the IGCT Market:

-The type segment generated the highest revenue in the global IGCT market in 2017.
-In 2017, the asymmetric IGCT segment contributed to the highest revenue in the type segment.
-LAMEA is anticipated to exhibit the highest CAGR during the forecast period.
-In 2017, Asia Pacific contributed the highest market share, followed by, Europe, Asia-Pacific, and LAMEA.
Media Relations Contact