Vascular Stents Market Size, Share, Growth, Trend and Forecast 2025- QY Research, Inc.
QYResearch is a leading market research publisher which pursuits high product quality with the belief that quality is the soul of business and consulting group has accumulated creative design methods on many high-quality markets investigation and research team with rich experience.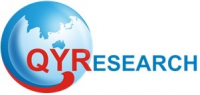 City of Industry, CA -- (SBWire) -- 07/18/2018 --This report studies the global Vascular Stents market status and forecast, categorizes the global Vascular Stents market size (value & volume) by key players, type, application, and region. This report focuses on the top players in North America, Europe, China, Japan, Southeast Asia India and Other regions (Middle East & Africa, Central & South America).

Vascular stents are fairly rigid devices used to provide support for hollow, usually tubular, structures that are being held in one position.

The global Vascular Stents market is valued at 13200 million US$ in 2017 and will reach 23800 million US$ by the end of 2025, growing at a CAGR of 7.7% during 2018-2025.

The major players covered in this report

Medtronic

Abbott

Boston Scientific

BIOTRONIK

B. Braun

Terumo

STENTYS

MicroPort Scientific

Meril

Vascular

W. L. Gore

C. R. Bard

Endologix

Lombard

Translumina

JOTEC

Geographically, this report studies the key regions, focuses on product sales, value, market share and growth opportunity in these regions, covering

United States

Europe

China

Japan

Southeast Asia

India

Request Sample Copy of Report@ https://www.qyresearch.com/sample-form/form/183270/global-vascular-stents-sales-market

About QY Research
QY Research established in 2007, focus on custom research, management consulting, IPO consulting, industry chain research, data base and seminar services. The company owned a large basic data base (such as National Bureau of statistics database, Customs import and export database, Industry Association Database etc), expert's resources (included energy automotive chemical medical ICT consumer goods etc.
Media Relations Contact