Wearable Sensor Market Is Anticipated to Grow $1,387.04 Million by 2022
Global Wearable Sensor Market is Set for a Rapid Growth and is Expected to Reach USD 1,387.04 Million by 2022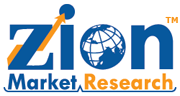 Sarasota, FL -- (SBWire) -- 07/18/2018 --Zion Market Research has published a new report titled "Wearable Sensor Market by Product Type (Accelerometers, Magnetometers, Inertial Sensors, Motion Sensors, Pressure Sensors, Temperature Sensors, Medical-Based Sensors, Image Sensors, Touch Sensors and Others) for Wrist Wear, Eye Wear, Neck Wear, Foot Wear, Body Wear and Other Applications: Global Industry Perspective, Comprehensive Analysis and Forecast, 2016- 2022." According to the report, the global wearable sensors market accounted for around USD 237.93 Million in 2016 and is expected to reach approximately USD 1,387.04 Million by 2022, growing at a CAGR of around 34.2% between 2017 and 2022.

Request Free Sample Report @ https://bit.ly/2zPCill

The report analyzes and forecasts wearable sensors market on a global and regional level. The study offers past data of 2016 along with forecast from 2017 to 2022 based on revenue (USD Million). Estimation of market dynamics gives a brief thought about the drivers and restraints for the wearable sensors market along with the impact they have on the demand over the analysis period. Additionally, the report includes the study of opportunities available in the wearable sensors market on a global level.

The report gives a transparent view of the wearable sensors market. We also have included in-depth competitive scenario and portfolio of key vendors operative in wearable sensors market. To understand the competitive landscape in the wearable sensors market, an analysis of Porter's Five Forces model for the wearable sensors market has also been included. The study encompasses a market attractiveness analysis, wherein product type, application, and regional segments are benchmarked based on their market size, their growth rate, and general attractiveness.

Download Research Report Brochure @ https://bit.ly/2LkePgx

The study provides a transparent sight on the wearable sensors by segmenting the market based on product type, application, and region. Each segment of the wearable sensors market have been analyzed based on present and future trends and the market is estimated from 2016 to 2022. Based on product type, global wearable sensors market is bifurcated into accelerometers, magnetometers, inertial sensors, motion sensors, pressure sensors, temperature sensors, medical- based sensors, image sensors, touch sensors and others.

The application segment bifurcated into wrist wear, eyewear, neckwear, footwear, bodywear and others. The regional segmentation comprises the current and forecast demand for Asia Pacific, North America, Latin America, Europe and Middle East & Africa for wearable sensors market.

Inquiry more about this report @ https://bit.ly/2LhuAVz

The competitive profiling of key players of wearable sensors market includes company and financial overview, business strategies adopted by them, their recent developments and product offered by them which can help in assessing competition in the market. Key players operative in this market is TE Connectivity Ltd., Asahi Kasei Corporation, NXP Semiconductors, Robert Bosch GmbH, Broadcom Limited (Avago), STMicroelectronics, Infineon Technologies AG, mCube, Inc., Knowles Electronics, LLC., Panasonic Corporation, Invensense, Inc., Texas Instruments Inc and ARM Holdings PLC amongst others.
Media Relations Contact