Author Creates Poignant Workbook to Teach Children Grown-Up Values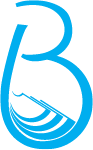 Alpharetta, GA -- (SBWire) -- 07/23/2018 --A crucial part of parenting is imparting lessons on children that will mold them into healthy, happy adults. Well-traveled and thoughtful author Herschel Kahn has compiled his life wisdom and understanding to create Knowing Is Growing, the perfect collection of grown-up values that children should learn in their early years.

"These values were imparted to me by my parents and served me well as I have traveled 'life's highway.' It is my intent to share these values with future generations so they, too, can derive their benefits—benefits that have enriched my life," explains Kahn.

Some of these values include behaving when you're angry, accepting others' differences, and taking responsibility for yourself. Knowing Is Growing is a helpful workbook that will allow parents to sit down with their little ones and discuss the grown-up way to handle each circumstance presented. Kahn provides easy bullet points to sum up his thoughts, while also highlighting the overall value on the bottom of the page along with a discussion question for children to answer. Parents can even jot down the date discussed and sign the page when the lesson is completed. Simplistic language will help children grasp key concepts from Knowing Is Growing, but they will also admire the vibrant illustrations that brighten each page and poignantly display the message of the lesson.

Parenting is a challenge, but Kahn makes the journey a little more manageable with Knowing Is Growing. Not only will this book help nurture children into mature, kind, and responsible adults, but it is also an excellent way for parents, grandparents, guardians of any kind, and even teachers to bond with children in a meaningful and impactful way. Knowing Is Growing is sure to foster timeless values and a brighter future for our youth.

Knowing Is Growing is available on Amazon.com and Shop.BookLogix.com.

About Mountain Arbor Press
Founded in 2015, Mountain Arbor Press features independent authors who have complete creative control over their books. Mountain Arbor Press publishes books in all genres and provides a reputable platform for independent authors. Mountain Arbor Press's authors come from diverse backgrounds and strive to educate and/or entertain their readers through their work.
Media Relations Contact