Iced Tea Market Volume Analysis, Segments, Value Share and Key Trends 2015-2025
Future Market Insights has announced the addition of the "Iced Tea Market Global Industry Analysis and Opportunity Assessment, 2015-2025"report to their offering.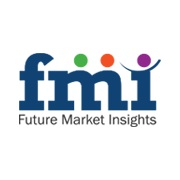 Valley Cottage, NY -- (SBWire) -- 07/31/2018 --Tea is a second most consumed drink after water. All over the world tea is consumed at anytime, anyplace, anywhere and on any occasion in different forms, like hot tea and iced tea. Tea is prepared either by adding hot or boiling water in cured leaves of Camellia sinensis. Tea is consumed from ancient time, first originated in China. Hot tea is generally consumed with added milk and sugar, whereas iced tea is consumed with sugar or honey, with or without fruit juices and in chilled form with dash of ice cubes. In summer season iced tea is also consumed as an alternative to carbonated drinks. With increasing demands for low calorie food and beverages, manufactures are launching iced tea with low calories, and labeled as diet iced tea. Iced tea is consumed as a refreshing and energizing drink and made with all natural ingredients such as natural tea extract, sweeteners used are sugar or honey, fruit juices and with natural flavour, without artificial flavours, colours and preservatives. Coca-Cola Shanduka Beverages is selling iced tea under FUZE tea brand, it includes lemon, peach and red fruit variants.

Iced Tea Market: Segmentation Iced tea market is segmented on the basis of raw material type, flavour type, packaging type, product type and region. On the basis of raw material type, iced tea market is segmented as black iced tea and green iced tea. Out of these segments, black iced tea market share is more than green iced tea, as black iced tea have strong flavour and taste. But green iced tea market will grow at in forecast period due to increased health concerns and benefits shown by green tea. On the basis of product type, iced tea market is segmented as liquid RTD, Concentrate syrup and premix. Among these segments liquid iced tea is most consumed, and represent the steady growth in near future. Powder premixes are available in different sizes, flavours, and convenient to carry and mix, hence premix type is expected to grow in forecast period. Concentrated syrup includes sugar, flavour and tea extract, it is easy to dissolve and easy to use hence its market is expected to grow at healthy CAGR.

Request Sample Report @ https://www.futuremarketinsights.com/reports/sample/rep-gb-832

Iced tea market is segmented as flavour option, like as lemon, peach, passion, mixed berry and other (ginger and herbal). Lemon and peach iced tea are most consumed across the globe. Lemon iced tea is generally made with sugar and lemon juice. Mint and lemon wedge is used as a decorator. Ice tea market is further segmented on the basis of packaging type, like as can packaging, carton pack and PET packaging. In terms of revenue contribution, PET packaging covers maximum market share and expected to be dominant during forecast period.

Iced Tea Market: Region-wise Outlook

Iced tea market is segmented on the basis of region includes North America, Latin America, Eastern Europe, Western Europe, Asia Pacific excluding Japan, Japan and Middle East and Africa. North America and Europe are established markets for iced tea. With increasing demands for processed food and ready-to-drink beverages is driving the market and iced tea market is expected to register healthy CAGR during forecast period.

Iced Tea Market: Drivers

Increased population, disposable income, preference for convenience food and ready-to-drink and ready-to-serve are major drivers for iced tea market growth in forecast period. Green tae has proven health benefits such as, it acts as anti-oxidant, helps in weight reduction and also prevents cancer. Young population is crazy about new products hence companies are launching new variants to attract consumer across the region. For instance, in early 2015, Lipton launched sparkling iced tea in three flavours like lemonade, raspberry and peach. Many quick serving restaurant, bars and hotels are serving iced tea in their menu.

Request Report toc @ https://www.futuremarketinsights.com/toc/rep-gb-832

Iced Tea Market: Key Players The key international players operating in iced tea market includes AriZona, BOS Brands (Pty), 4C Foods Corp., Nestea, Harris Freeman, Unilever, Mother Parkers Tea & Coffee Inc., Sweetbird, Templar Food Products and others.
Media Relations Contact