Mobile App Development Market Segmentation, Application, Drive Mechanism, Trends, Opportunity & Forecast 2018 to 2022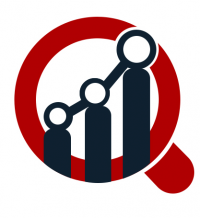 Pune, India -- (SBWire) -- 08/09/2018 --Market Highlights:

The Global Mobile Application Development Market is driven by the adoption of new technologies, changing lifestyle and growing adoption by corporates to simplify their daily tasks. Furthermore, the increasing adoption of machine learning and the addition of machine learning into the mobile applications is also responsible for the growth of mobile application development market. The Mobile Application Development market is highly competitive due to the increase in web based applications and Government funding towards secured centrally connected systems.

The increasing competition and the demand for high quality application testing are boosting the market growth of Mobile Application Development. Moreover, the companies are investing into research and development to come up with new solutions for the consumers. Emerging innovations in mobile the mobile industry are prompting the advancements in mobile applications.

Request a Sample report @ https://www.marketresearchfuture.com/sample_request/1752

Major Key Players

Some of the major players in Global Mobile App Development Market include Facebook, Inc. (U.S.), Google, Inc. (U.S.), Microsoft Corporation (U.S.), IBM corporation (U.S.), Apple, Inc. (U.S.), Amazon, Inc. (U.S.), Kony, Inc. (U.S.), Verivo software, Inc. (U.S.), Infosys, Ltd. (India), and Wipro Corporation (India) among others.

Industry News

Sept 20, 2017 - Infosys Finacle, part of EdgeVerve Systems, a wholly-owned subsidiary of Infosys, has announced its partnership with Niki.ai, a FinTech start-up that offers chat based commerce solutions. With this partnership, Finacle solution suite will be available with Niki.ai's chat-based virtual assistant – Niki. This offering will enable banks to offer its customers a virtual banking assistant for shopping products and services using mobile applications.

April 19, 2016 – Infosys, a global leader in consulting, technology, outsourcing and next-generation services, has announced that it has fortified its partnership with Udacity, a global online education company, for the second consecutive year. The joint endeavor, aimed at accelerating the pace of skill adoption in new technologies and industry skills and help in the mobile application development.
Globally the Industry for Mobile Application Development market is expected to grow at the rate of more than ~14% from 2016 to 2022.

Competitive Analysis

The Market of Mobile Application Development appears to be highly competitive. To maintain their market position and to drive the market growth, various dynamic and diversified international organizations, domestic organizations and as well as new entrants form a competitive landscape. Market leaders are innovating continuously and increasingly seeking market expansion through various strategic mergers and acquisitions, innovation, increasing investments in research and development and cost-effective product portfolio. Major players are investing on internal R&D and, most of all, in acquiring other firms.

Segmentation

The Mobile Application Development Market can be segmented in to 3 key dynamics:
Segmentation by Platform: Comprises IOS, and Android
Segmentation by Application: Comprises Entertainment (Gaming and media), banking, retail, airlines, e-commerce, education, government agencies and social networking among others.
Segmentation by Regions: Comprises Geographical regions - North America, Europe, Asia-Pacific and Rest of the World.

Regional Analysis

According to the report, In APAC region growing technological advancement and high adoption of smartphones and tablets is raising Mobile Application Development market in the region. Further, the report states lack of technical expertise is a challenge to the market growth.

North-America is dominating the Global Mobile Application Development Market with the largest market share and is expected to grow over its previous growth records by 2022. This is due to the increasing adoption of new solutions, changing lifestyle and increasing consumer preference for smartphones. Mobile Application Development Market in Asia-Pacific market is expected to grow at a substantial CAGR during 2016 to 2022 due to rapid technological advancements and China being the manufacturing hub. The European market for Mobile Application Development Market is expected to grow at a considerable CAGR (2016-2022). This is due to rise in IT technology and growing population which is increasing the demand for smartphones and tablets in the region.
The study was conducted using an objective combination of primary and secondary information including inputs from key participants in the industry. The report contains a comprehensive market and vendor landscape in addition to a SWOT analysis of the key vendors.

Browse Complete Report @ https://www.marketresearchfuture.com/reports/mobile-app-development-market-1752

Target Audience:

- Mobile application providers
- Entertainment industry
- Education industry
- Research and consulting firms
- Small and large enterprises
- Government agencies

About Market Research Future
At Market Research Future (MRFR), we enable our customers to unravel the complexity of various industries through our Cooked Research Report (CRR), Half-Cooked Research Reports (HCRR), Raw Research Reports (3R), Continuous-Feed Research (CFR), and Market Research & Consulting Services.
Media Relations Contact